San Joaquin River Restoration Map
Published 2012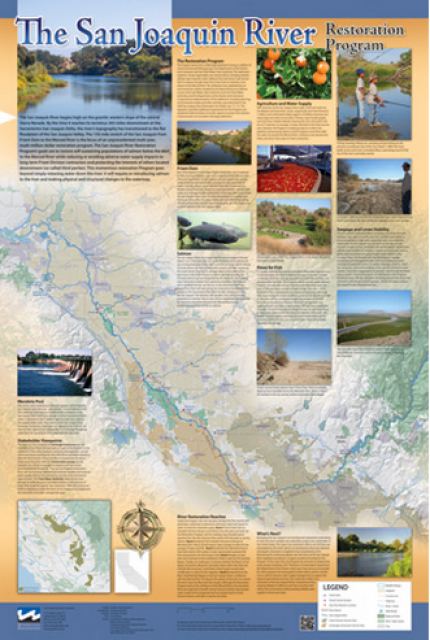 This beautiful 24×36 inch poster, suitable for framing, features a map of the San Joaquin River. The map text focuses on the San Joaquin River Restoration Program, which aims to restore flows and populations of Chinook salmon to the river below Friant Dam to its confluence with the Merced River. The text discusses the history of the program, its goals and ongoing challenges with implementation.
Beautifully illustrated with photos of agriculture, salmon, water facilities and the river itself, the map's legend depicts the Friant Water Authority and Exchange Contractors' service areas, irrigated areas, cities and parks. Development of the map was funded by a grant from the Bureau of Reclamation, Mid-Pacific Region.
To order 10 or more copies at a discounted rate, contact the Foundation at 916-444-6240 for more information.