Lois Krieger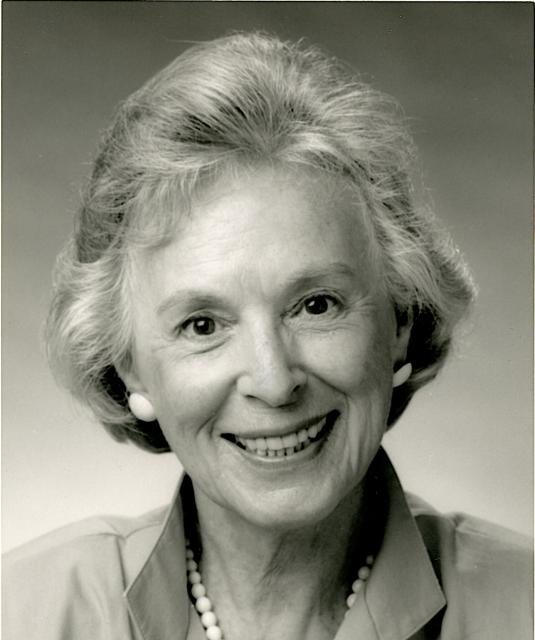 Lois Krieger (1917–2014) was one of the true pioneers of the California water world. She was the first woman elected chair of the Metropolitan Water District of Southern California's board of directors, the first female president of the Association of California Water Agencies and a long-time champion of the wise development and use of water in the state.
While Metropolitan's first woman chair between 1989 and 1992, Krieger advocated actions such as building Diamond Valley Lake, Southern California's largest reservoir; water transfers and storage agreements; and modernization of the State Water Project. She helped craft Metropolitan's mission statement, making it the agency's goal to provide "adequate and reliable supplies of high-quality water in an environmentally and economically responsible way."
Krieger was born in British Columbia and moved with her family to California at an early age. While at the University of California, Berkeley in 1937, she met her future husband, James Krieger, who would become a respected water lawyer and a partner of the prominent California law firm Best Best & Krieger LLP.
The Kriegers settled in Riverside following World War II. After losing her husband to an airplane accident in 1975, Krieger began her professional career in water resource policy and management in 1976 when she was appointed to succeed her father, Howard Boylan, as a board member of Western Municipal Water District based in Riverside.
She was already familiar with the region's complex water affairs from her years traveling with her father to public utility hearings and water meetings. She represented Western Municipal on Metropolitan's board from 1976 to 2001.
In 1988, Krieger became the first woman elected president of the Association of California Water Agencies. In 1989, she made history again with her election as chair of the Metropolitan board. She also served on the boards of the Water Education Foundation, the California Water Resources Association and the Colorado River Resources Coalition. She retired from the water industry in 2001.
In 2019, Krieger was honored by Metropolitan's board through the official designation of the Lake Mathews Multiple Species Reserve in Honor of Lois B. Krieger. Located in Riverside County, Lake Mathews is the western terminus of the Colorado River Aqueduct that provides much of the water used by Metropolitan's member agencies.
Each fall, qualifying teachers can apply to receive funding for water-related classroom projects through Western Municipal Water District's Lois B. Krieger Water Project Grants for Educators program. The program helps fund creative classroom projects that further a better understanding of water and the vital role it plays in the community.