Water Leaders Program Gives Big-Picture View of California Water, Informative Tours and Invaluable Contacts
Applications for 2019 class now available; deadline is Dec. 4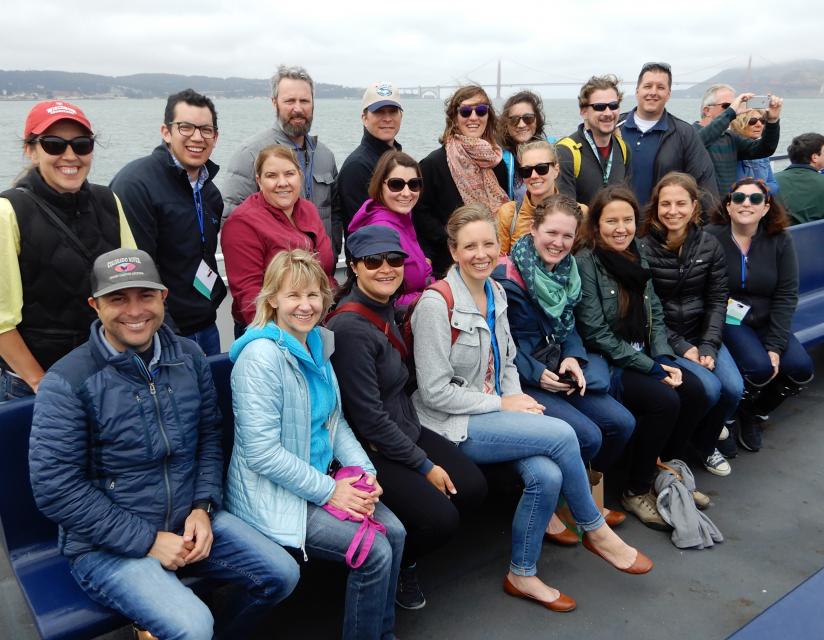 Applications for one of our most popular programs, Water Leaders, are now available for the 2019 class.
Alums of our one-year program say they gained invaluable contacts, exposure to different viewpoints, core knowledge and a big-picture view of California water.
Alums include Newsha Ajami, director of Urban Water Policy at Stanford University's Water in the West; Jessica Pearson, executive officer of the Delta Stewardship Council; Martha Guzman Aceves, a member of the California Public Utilities Commission; Chris Scheuring, managing counsel for natural resources at the California Farm Bureau Federation; and Dave Eggerton, ACWA's new executive director designate.
#22YearsStrong
Launched in 1997 and now led by Executive Director Jennifer Bowles, the Water Leaders program gets you out of the office and into the field — whether it's on one of our water tours to the Delta or the lower Colorado River, or meeting with your assigned mentor.
Mentors play an important role in the program as they conduct a shadow day with class members and help to shape ideas for the class project on a key water topic. The project is turned into a report with policy recommendations that is presented to the Water Education Foundation's Board of Directors toward the end of the year.
Mentors are tops in their field whether they are water managers, farmers, scientists, lawyers, environmentalists or policymakers.
In the last few years, mentors have included two former California natural resources secretaries, Lester Snow and Mike Chrisman. Other mentors included Felicia Marcus, chair of the State Water Resources Control Board; Cannon Michael, president of Bowles Farming; Jeff Kightlinger, general manager of Metropolitan Water District of Southern California; Kate Poole, senior attorney with the Natural Resources Defense Council; and members of the California Water Commission, including Joe Del Bosque, Dave Orth, Joe Byrne and Armando Quintero.
Going on Tour
Another key component of the program is our popular water tours to see issues up close.
Our tours give a firsthand look at the water facilities, rivers and regions critical in the debate about the future of water resources. Issues of water supply, water quality, environmental restoration, flood management, groundwater and water conservation are addressed by a wide range of speakers representing different viewpoints.
During our tours, we visit key infrastructure such as dams and reservoirs, including Hoover Dam and Shasta Dam. We talk to farmers by their crops and wildlife managers at refuges. We've taste-tested freshly desalted ocean water and watched efforts to restore salmon runs.
Get an Application
Click on our main Water Leaders web page, where you can get tips on applying and download an application that you can fill out on your computer or print out.
Send any questions to Kasey Chong, who coordinates the class.