Water Leaders: Where Are They Now?
Newsha Ajami, Director of Urban Water Policy, Water in the West, Stanford University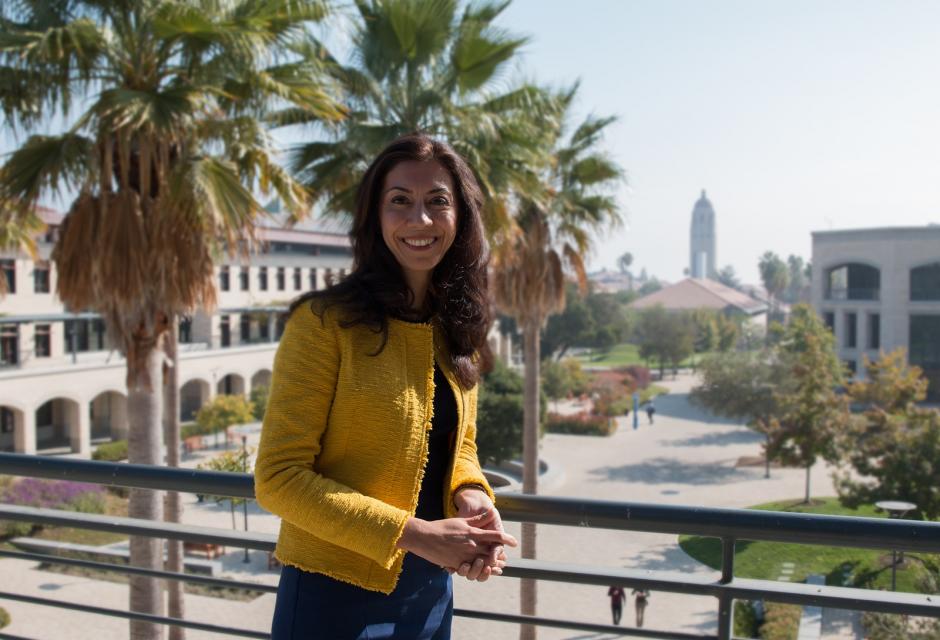 Class Year: 2011
Class Research Project: Delta Plan
What was your job when you were in the water leaders class?
Science and technology fellow for the California Council on Science & Technology.
What do you do on a day-to-day basis?
I direct a research group at Stanford University on urban water policy and innovation. A lot of the projects we are working on have an intersection between science, engineering and policy, and have relevance to today's water challenges. I have students working on a wide variety of issues, from big data and water management, to building decision-support tools, financing for alternative water supply portfolios, green infrastructure, permitting and regulatory challenges and how they can be modernized.
What is the most pressing water issue that you are dealing with?
That's a very tough question; they are all very important. Resiliency has always been at the heart of the work I do and my team does, and has an umbrella effect for a lot of these projects. How can we improve and enhance resiliency of our water use system from supply to quality, from shortage to flooding. I like resiliency because it is, in a way, forward looking and in a way highlights the fact that part of being resilient is being able to adapt and be flexible.
Did you learn anything during the Water Leaders class that is helping you now?
We worked on the Delta Plan and looked at what self-reliance means for different regions. That does in some way still guide a lot of my thinking and understanding of the tools that need to be applied to manage water and improve portfolios. At the time I was not conscious of it, but it helped me. Everything we do is a step toward being more efficient and effective in how we manage our water resources. And the Delta Plan was an example of that. It was the 5th edition and had very valuable issues within it like groundwater management to conjunctive use. We're still talking about the Delta, but we've come a long way.
Who was your mentor and what valuable advice did you get?
My mentor was Sen. (Michael) Machado (D-Linden). First off, he's a farmer, and that was extremely valuable to me, being urban-raised and an urban-living water wonk, to have spent time with someone who has such a close relationship with the land and water. I learned so much from him about farming and its relationship with water and land conservation. I also learned people look at water from their own perspective and it was a deliberate decision to match mentors who are not necessarily from the water leader's point of view, which I very much appreciated. Sen. Machado was very generous with his time, lots of good conversations; it was a great experience. That's the beauty of the program – people put so much time and energy into it and it makes for such a valuable experience.
What advice do you have for young professionals in the water world?
Keeping an open mind is extremely important, hearing everyone's perspective and being able to relate to other people's perspectives. At the end of the day, every solution that will eventually come needs to be multidimensional and that won't happen unless you have a broad engagement with a variety of stakeholders. This may be a cliché, but the reality is consensus is not easy to reach and it may not be a beautiful process, but it is the best path forward if you spend the time and energy and effort to make it happen.