Visit Groundwater's Epicenter on April Central Valley Tour; Check Out Groundwater Resources
For Groundwater Awareness Week, Learn More About This Key California Water Resource With Foundation Map, Guide, Newsfeed & more
This is National Groundwater Awareness Week and we have an array of groundwater-related events and resources to help you deepen your knowledge of this vital part of California's water resources and keep up with developments as they happen.
Central Valley Tour: April 26-28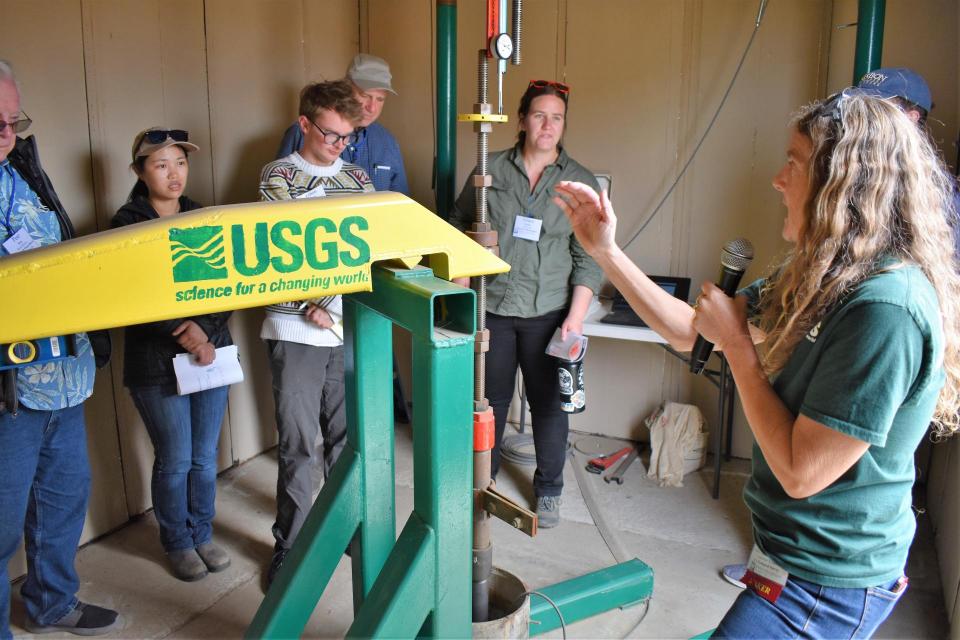 Explore the epicenter of groundwater sustainability on our Central Valley Tour April 26-28 and engage directly with some of the most important leaders and experts in water storage, management and delivery, agriculture, habitat, land use policy and water equity. The tour focuses on the San Joaquin Valley, which has struggled with consistently little to no surface water deliveries and increasing pressure to reduce groundwater usage to sustainable levels while also facing water quality and access challenges for disadvantaged communities. Led by Foundation staff and groundwater expert Thomas Harter, Chair for Water Resources Management and Policy at the University of California, Davis, the tour explores topics such as subsidence, water supply and drought, flood management, groundwater banking and recharge, surface water storage, agricultural supply and drainage, wetlands and more. Register here!
Groundwater Map and Guide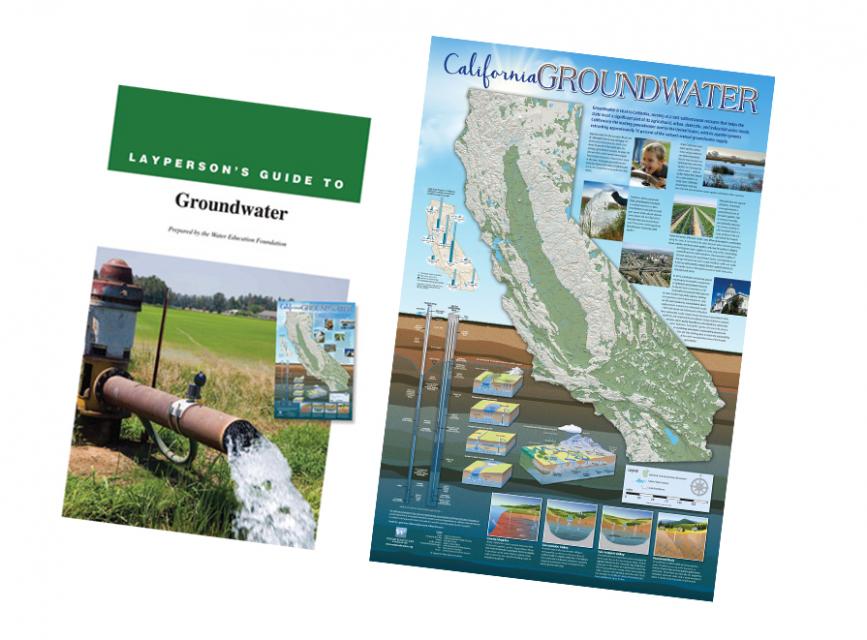 You can learn more about groundwater, how it works and its importance to the state, with our California Groundwater Map and our Layperson's Guide to Groundwater. The poster-size map illustrates how groundwater works, the locations of groundwater basins around the state and the challenges resulting from overuse. And the guide provides an easy-to-understand overview of groundwater, complications resulting from overuse, and legal issues involving groundwater, including the state's Sustainable Groundwater Management Act.
The map and guide can be purchased separately, or you can buy the Groundwater Education Bundle to get both the map and guide at a discounted price.
Keep Up With Groundwater Developments With Our News Feed
You can keep up with daily news developments on groundwater and other water developments with Aquafornia, our curated weekday news feed.
You can sign up to have the day's top water news delivered straight to your email inbox, or go to our Water Academy Groundwater topic page to focus just on groundwater news. And if you're looking for a quick primer on groundwater, you can explore our groundwater entries in Aquapedia, our free online water encyclopedia.