Seating Limited for Spring Tours; Meet our Team at Open House; Push to Protect Upper Colorado River Interests Examined
Don't miss your opportunity to put your feet on the ground this spring in regions critical to California's water story. Plus, you can meet our team in person at our annual open house to learn more about how we educate and foster understanding of California's most precious natural resource — water! And check out our latest Western Water news article that explores how states in the upper watershed of the Colorado River are trying to strengthen their negotiating position as severe water cuts loom amid shrinking reservoirs and persistent drought.
Bay-Delta Tour: May 17-19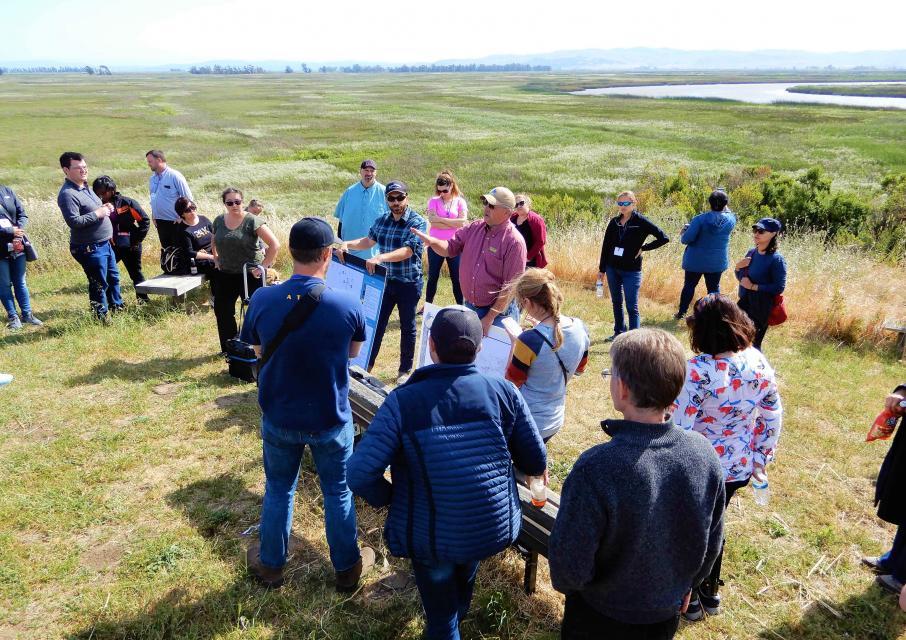 Only a few seats remain for our most popular annual tour, the Bay-Delta Tour in May. Grab your ticket while they last to explore the vital hub in California's complex water delivery system. The Sacramento-San Joaquin Delta and San Francisco Bay face myriad challenges and you'll engage directly with a diverse group of experts including water managers, environmentalists, farmers, engineers and scientists who are working to address them. Read more about the stops and topics on this tour and how to register!
Headwaters Tour: June 21-22
Registration recently opened for the in-person return of our Headwaters Tour in June, and it's filling up quickly. Venture with us into the foothills and mountains of the Sierra Nevada with experts to examine water issues that happen upstream but have dramatic impacts on water supply and quality downstream and throughout California. New this year, tour participants are also invited to join an optional whitewater rafting trip on the South Fork of the American River June 20. Seating is more limited on this tour than any other we offer, so find out more details here and register as soon as you can!
Open House: May 4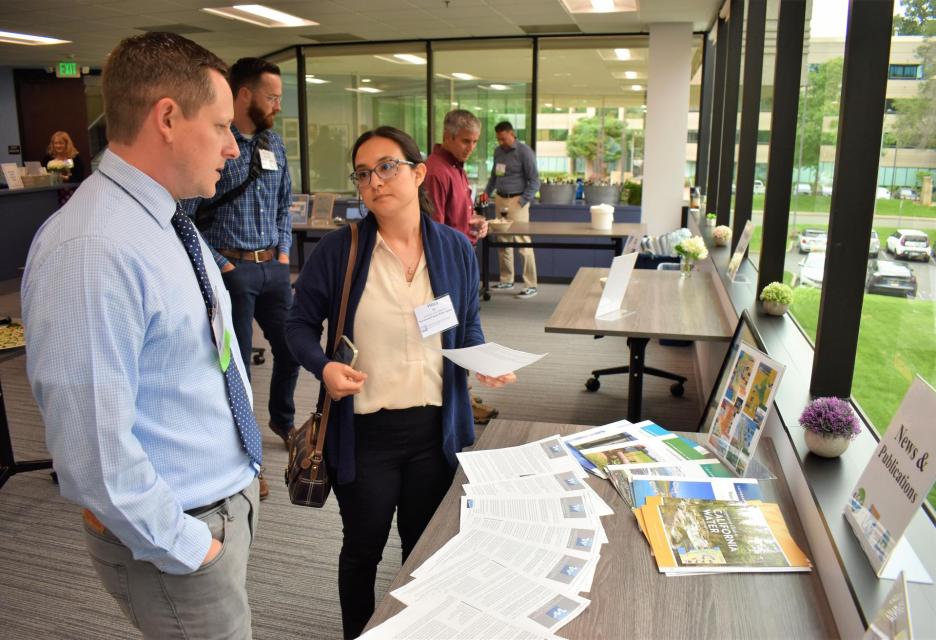 Our May 4 annual open house and reception is just around the corner! You can meet our team, get to know our programs and publications, network with Foundation fans and enjoy happy hour refreshments from 3:30 to 6:30 p.m. at our office near the Sacramento River. Please RSVP by May 1 to let us know you're coming.
Our open house is part of our Big Day of Giving campaign, a regional giving event with profound impacts on our programs across California and the West. No donation is necessary to attend the open house. However, if you love our programs and want to show your appreciation we encourage you to help us reach our $10,000 fundraising goal by donating here.
Western Water News Examines Push By Upper Colorado River Basin States to Protect River Interests As Water Cuts Loom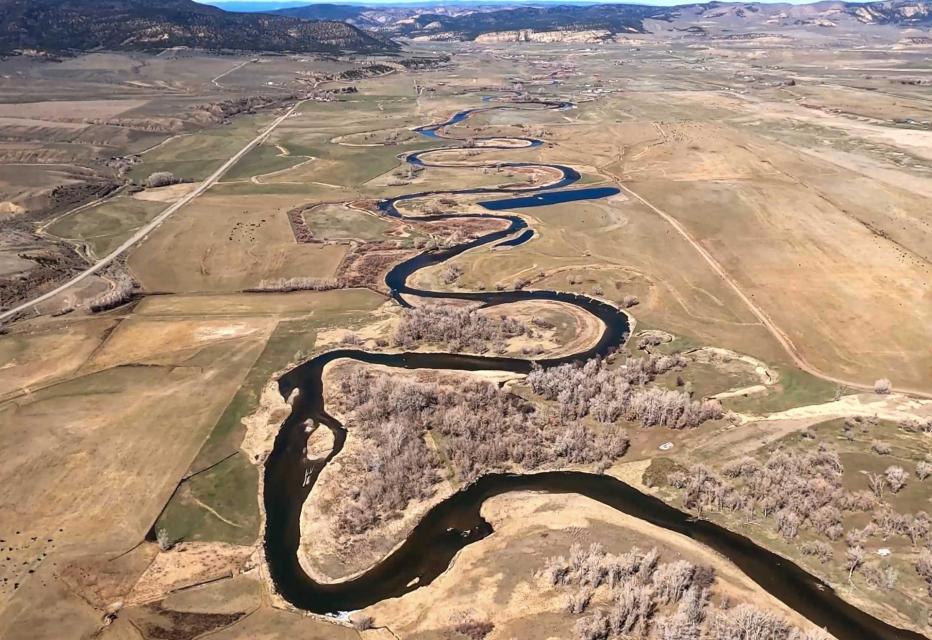 Our latest Western Water news article explores how states in the Upper Colorado River Basin are muscling up to protect their shares of a shrinking, overallocated river and match the bargaining acumen of the Lower Basin states of Arizona, Nevada and, especially, California.
The states of the Lower Colorado River Basin have traditionally played an oversized role in tapping the lifeline that supplies 40 million people in the West. California, Nevada and Arizona were quicker to build major canals and dams and negotiated a landmark deal that requires the Upper Basin to send predictable flows through the Grand Canyon, even during dry years.
But with the federal government threatening unprecedented water cuts amid decades of drought and declining reservoirs, the Upper Basin states of Wyoming, Utah, Colorado and New Mexico are doing more to look out for their own river interests. They have formed new agencies to better monitor their interests, moved influential Colorado River veterans into top negotiating posts and improved their relationships with Native American tribes that also hold substantial claims to the river. Read the full story here.