Scripps Scientist Marty Ralph to Discuss Atmospheric Rivers in Opening Keynote at Water Summit
Early bird pricing ends today for the 2019 Water Summit "Water Year 2020: A Year of Reckoning"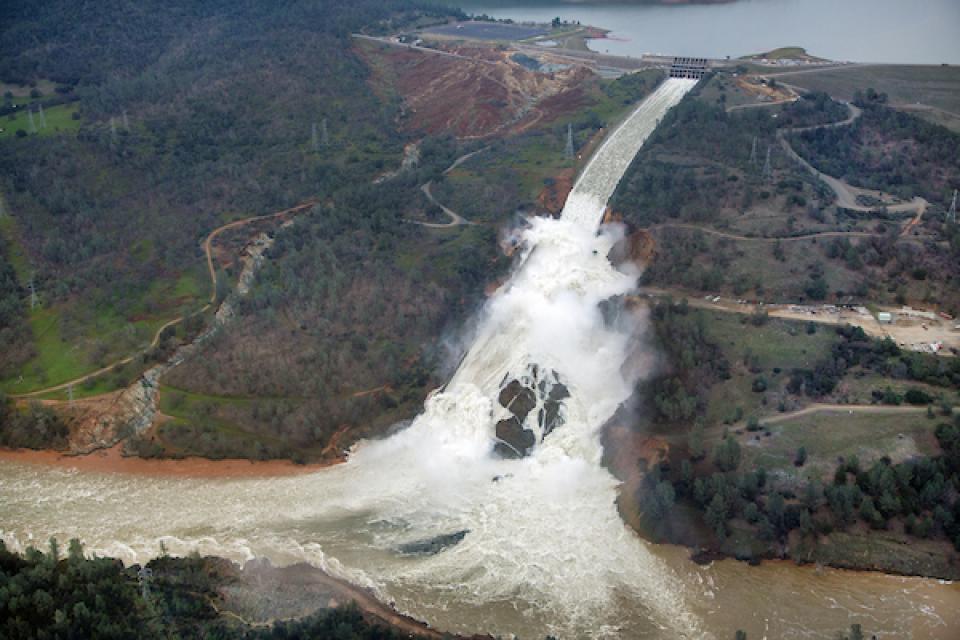 Atmospheric rivers, the narrow bands of moisture that ferry precipitation across the Pacific Ocean to the West Coast, are necessary to keep California's water reservoirs full.
However, some of them are dangerous because the extreme rainfall and wind can cause catastrophic flooding and damage, much like what happened in 2017 with Oroville Dam's spillway.
Learn the latest about atmospheric river research and forecasting at our 2019 Water Summit on Oct. 30 in Sacramento, where prominent research meteorologist Marty Ralph will give the opening keynote.
Ralph, director of the Center for Western Weather and Water Extremes at UC San Diego's Scripps Institution of Oceanograpy, researches precipitation extremes to help inform water resources planning such as forecast informed reservoir operations (FIRO). He recently led the effort to develop a scale for atmospheric rivers, much like the one for hurricanes.
His work has helped support operational planning at locations across California, including Prado Dam on the Santa Ana River in Southern California as well as in the Yuba, Feather and Russian River watersheds in Northern California.
The Water Summit, now in its 36th year, will feature top policy experts, water managers, and environmental and agricultural representatives discussing updates on the Sustainable Groundwater Management Act, the nexus of fire and water and other compelling and timely water issues in California and the West. California Secretary for Natural Resources Wade Crowfoot will deliver the luncheon keynote, and a reception will be held along the Sacramento River beginning at 5 p.m.
Early bird pricing for the Water Summit ends today. To register and find details about the event, visit our Water Summit webpage. Please also note: Foundation members at the $100 level and above are eligible for a reduced rate. If you're not already a member, become one today and apply the member discount immediately to your Water Summit registration.