Save 20% on Colorado River Materials During One-Day Colorado River Day Sale
Build your Colorado River library with limited-time discount on Colorado River map, Layperson's Guides and other materials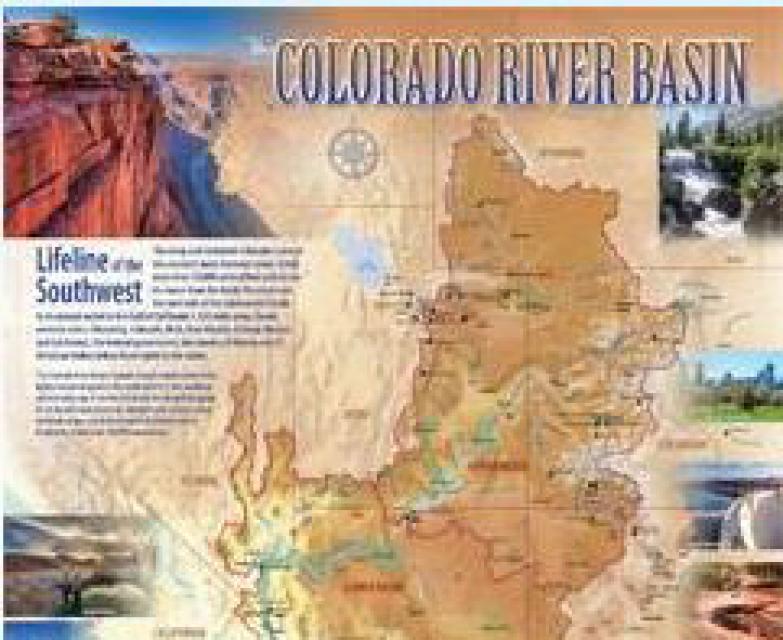 Wednesday is Colorado River Day, the anniversary of when, in 1921, the Grand River was renamed the Colorado River, extending the name to the Colorado's headwaters. To mark the occasion, we're offering a 20% discount on our Colorado River map, Layperson's Guides and other Colorado River educational materials.
Don't miss out! This special sale is one day only, on Wednesday, July 25. Use the promo code COLORADORIVERDAY at checkout to get your 20% discount.
Our redesigned Colorado River Basin map depicts the seven Western states that share the Colorado River with Mexico. The Colorado River supplies water to nearly 40 million people in Arizona, California, Colorado, Nevada, New Mexico, Utah, Wyoming and the country of Mexico. This beautiful 24×36-inch map, which is suitable for framing, explains the river's apportionment, history and the need to adapt its management for urban growth and expected climate change impacts.
We have two Colorado River-related Layperson's Guides. The Layperson's Guide to the Colorado River covers history of the river's development, the division of its waters, the items that comprise the Law of the River and a chronology of significant Colorado River events. The Layperson's Guide to the Colorado River Delta covers that important estuary, wildlife habitat and farming region even though Colorado River flows rarely reach the sea.
Explore our Colorado River catalog at https://www.watereducation.org/colorado-river-materials, and don't forget to use promo code COLORADORIVERDAY to get your 20% discount.