Reclamation Commissioner Highlights Colorado River Drought Risks, Efforts to Avert Supply Cuts in Latest Western Water News
Burman addresses Colorado River, California water needs in Summit talk; learn more about Colorado River with Foundation maps, guides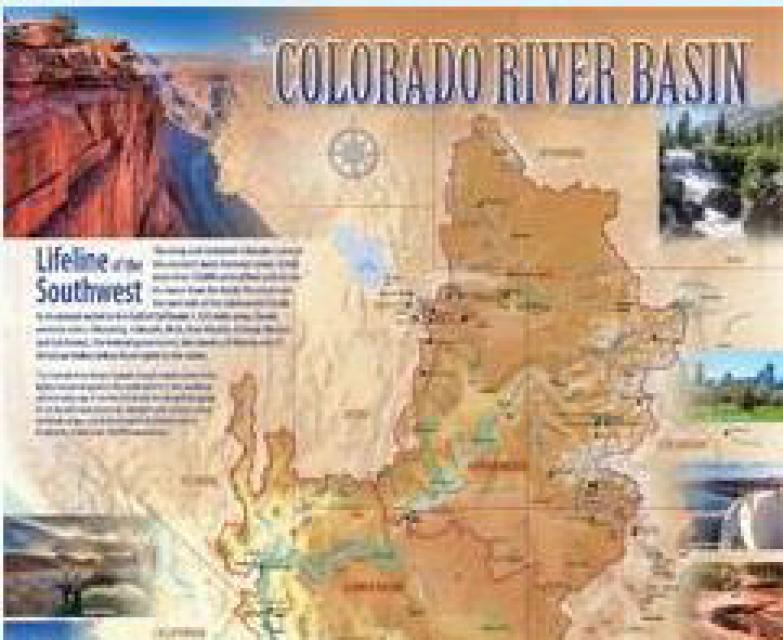 The Colorado River is likely headed to unprecedented shortage in 2020 that could force water supply cuts to some states, but work is "furiously" underway to reduce the risk and avert a crisis, Bureau of Reclamation Commissioner Brenda Burman told an audience at the Foundation's Sept. 20 Water Summit in Sacramento.
Burman's talk highlighted the challenges to the Colorado River Basin from persistent drought, and the efforts to come to terms on a drought contingency plan to stave off more draconian supply cuts to those who depend on the river for their water. She also talked about the need for more water storage in California and touted the Bureau's proposal to raise Shasta Dam, keystone of the federal Central Valley Project, as one solution.
Read coverage of Burman's keynote talk in the latest Western Water news, and learn more about troubled efforts to devise a drought contingency plan for the Colorado River in an in-depth story published earlier this year in Western Water. Sign up here to get the latest articles.
The Colorado River, described as the "Lifeline of the Southwest," is a vital source of water for farms and cities in seven Western states — California, Arizona, Nevada, New Mexico, Colorado, Utah and Wyoming — as well as Mexico. The Foundation offers a variety of educational resources on the Colorado, including a poster-size map of the entire Basin, as well as Layperson's Guides to the river and the Colorado River Delta. You can explore more of our Colorado River resources here.