New Developments Highlighted During Visits to Shasta and Oroville Dams on Northern California Tour October 2-4
Reserve your spot now on our two remaining 2019 tours, including the Central Coast Tour November 6-7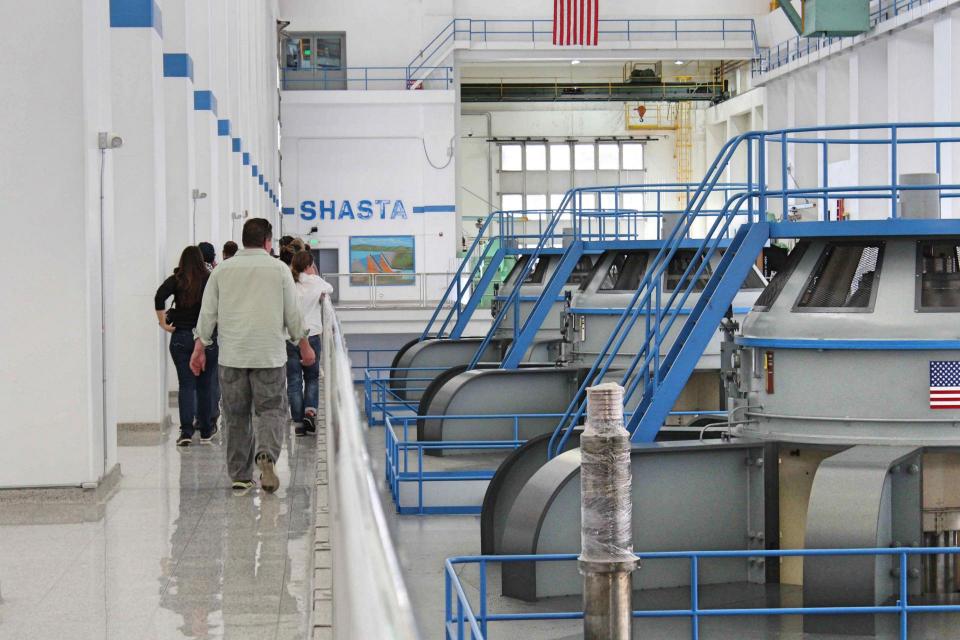 Participants on our Northern California Tour Oct. 2-4 will get updates on changes planned or completed at key dams that anchor California's two major water delivery projects — Shasta Dam and Oroville Dam.
The tour will visit Shasta Dam, keystone of the federal Central Valley Project, for a firsthand look at plans to raise the height of the structure and increase storage capacity, and hear from some who oppose the expansion. A tour of the Shasta Powerplant and a houseboat outing on Shasta Lake, already California's largest reservoir, are also part of the tour.
We'll also visit the newly accessible Oroville Dam, closed to the public since the spillway failure in 2017. We'll get an on-site update of repairs to the dam, which is the cornerstone of the State Water Project. The restored main spillway handled its first water release this past April.
Each year, participants enjoy exploring the length of the Sacramento Valley during the temperate fall. Join us on this 3-day, 2-night tour as we travel through a scenic landscape along the Sacramento and Feather rivers to learn about issues associated with storing and delivering the state's water supply. Participants also will visit and learn about farming operations, habitat restoration, flood management and wetlands.
Click here to purchase tickets for this exciting and timely tour that begins and ends at Sacramento International Airport, with overnight stays in Oroville (Oct. 2) and Redding (Oct. 3).
Central Coast Tour, Nov. 6-7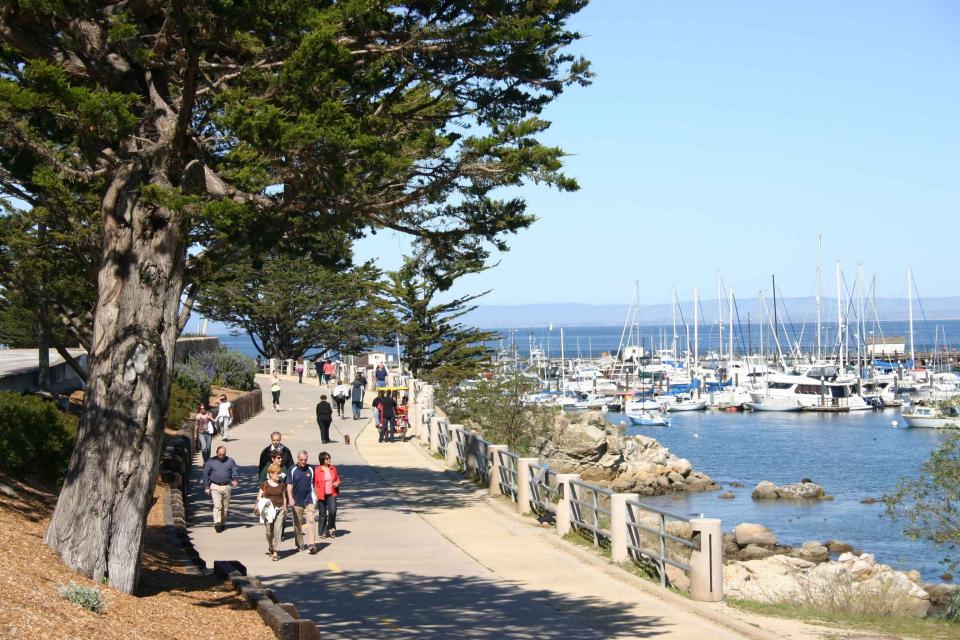 Plus, don't miss your last chance to catch a Foundation tour this year with our Central Coast Tour November 6-7. This 2-day, 1-night tour offers the opportunity to learn about water issues affecting California's scenic Central Coast – Monterey and San Luis Obispo counties — and efforts to solve some of the challenges of a region struggling to be sustainable with limited local supplies. Participants will view a river's restoration following a major dam removal and check out efforts to desalt ocean water, recycle wastewater and manage groundwater and seawater intrusion.
Click here for information on our remaining 2019 tours, and contact Programs Manager Nick Gray via email or at 916-444-6240 with any questions.