Latest Western Water Article Examines Major Report That Tries to Make Sense of Science Vital to the Colorado River's Management
Report could improve understanding of Colorado River hydrology and aid water managers as they rewrite river's operating rules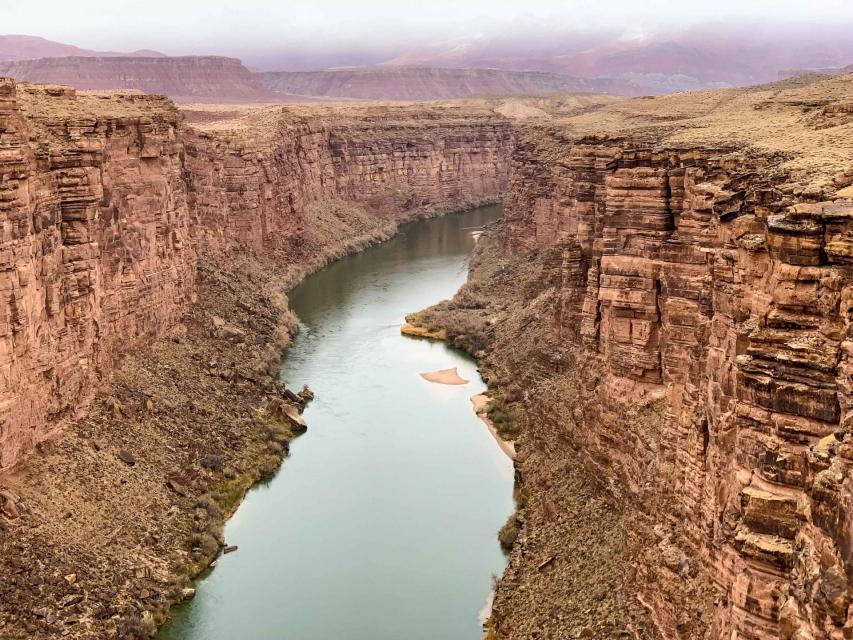 Practically every drop of water that flows through the meadows, canyons and plains of the Colorado River Basin has reams of science attached to it.
Snowpack, streamflow and tree ring data all influence the crucial decisions that guide water management of the iconic Western river every day.
Our latest article in Western Water news examines a new report that synthesizes and provides context for that science and could aid water managers as they prepare to rewrite the operating rules for a river system so vital to the Southwestern United States and Mexico.
Western Water, the Foundation's flagship publication, has been providing in-depth coverage of water resource issues in California and the West since 1977 — first as a print magazine and now published entirely online.
The Foundation's journalists — Jenn Bowles, who serves as executive editor of Western Water; editor Doug Beeman; and chief writer Gary Pitzer — bring deep experience covering natural resources in California and the West.
In addition, veteran journalist Matt Weiser culls the top water articles for the Foundation's Aquafornia news service, which can be delivered to your inbox before 9 a.m. each weekday morning. You can sign up for the morning Aquafornia email and Western Water here.