Last Chance to Sign Up for Water 101; Meet our Team at an Open House; Explore Drought and Other Issues on Central Valley Tour
Open House Offers Chance to See Foundation's New Office; Latest Western Water Article Is Interview With New EPA Region 9 Administrator
As drought grips California and much of the West, water challenges intensify. Our Water 101 Workshop on April 8 is your once-a-year opportunity to gain a foundational understanding of water in California and learn more about the drought and other hot topics. You can also visit ground zero for drought impacts as we tour the San Joaquin Valley next month during our Central Valley Tour.
And in May, visit our new office and meet the people who carry out our programs and keep our nonprofit humming along during our Open House. You can read the latest Western Water article by our journalism team on the new head of the Environmental Protection Agency's Region 9 office, Martha Guzman, who happens to be a graduate of our premier Water Leaders class.
Water 101 Workshop – The Basics & Beyond: April 8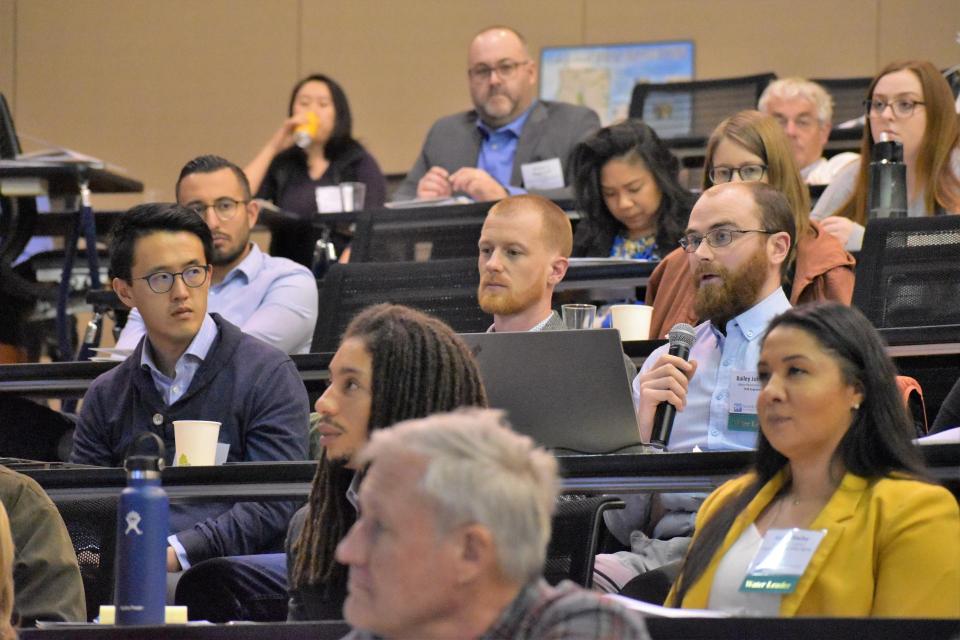 Our annual Water 101 Workshop in Sacramento will help you gain a deeper understanding of the state's most precious natural resource. The workshop is taught by some of the leading policy and legal experts in the state and will provide critical background on California's water basics, such as:
• California's water geography, history and hydrology
• California's complex water rights system
• Regulatory agencies and their roles at the state and federal levels
• Navigating the state's legislative process relative to water policy
Plus, you'll go beyond the basics and learn about hot topics in California water like the ongoing drought, water quality in the Sacramento-San Joaquin Delta, efforts to comply with the Sustainable Groundwater Management Act and others. Registration ends next Tuesday, April 5, at 2 p.m., so grab your ticket today!
You can dive deeper into the topic of groundwater during an optional groundwater tour April 7, the day before the workshop. Led by Foundation staff and groundwater experts, the tour will visit cities and farms using groundwater in the Sacramento region, examine a subsidence measuring station, provide the latest updates on the Sustainable Groundwater Management Act and more.
Central Valley Tour: April 20-22
Time is running out to register for our Central Valley Tour that takes you to ground zero for drought impacts in California. This 3-day, 2-night tour focuses on the San Joaquin Valley, the southern part of the vast region, which is facing mounting challenges after years of continued drought, dwindling water deliveries, decreasing water quality and changing land use.
The tour brings you face-to-face with some of the most important leaders and experts in water storage, management and delivery, agriculture, habitat and land use policy. Participants will learn firsthand about the critical role the federal Central Valley Project and State Water Project play in the region while pressure grows to reduce groundwater depletion through the requirements of the Sustainable Groundwater Management Act. Register now to reserve your seat!
Open House: May 5
Join us May 5 for an open house and reception at our new Sacramento office near the confluence of the Sacramento and American rivers. Stop by anytime between 2:30 and 5:30 p.m. to meet our staff and learn more about what we do to educate and inspire understanding of California's most precious natural resource — water.
If you are attending the ACWA conference that week and heading back to the airport Thursday afternoon we are right on the way!
Enjoy refreshments at our open house and chat with our staff about our tours, conferences, maps, publications and training programs for teachers and up-and-coming water industry professionals. You'll also be able to learn more about how you can support our work.
Click here for more information and to RSVP.
Latest Western Water Article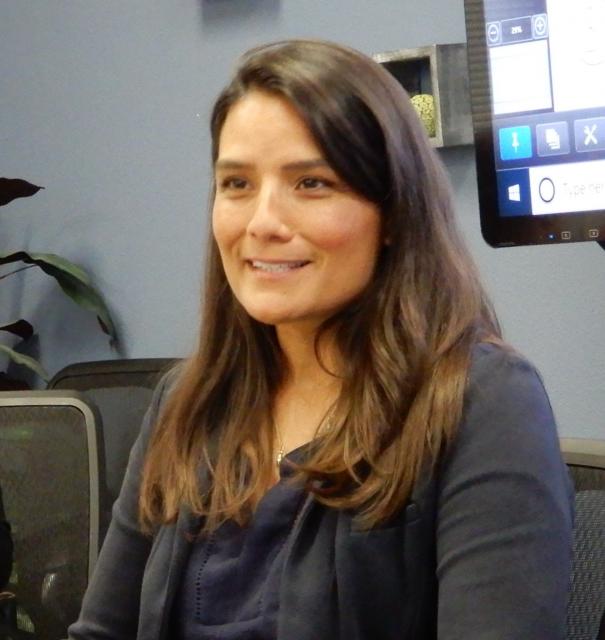 In the latest Western Water article, our journalism team talked with new EPA Region 9 Administrator Martha Guzman about the unique opportunity that $1 billion in federal infrastructure funding offers to address water and sanitation needs in EPA's Pacific Southwest Region, which includes California, Arizona, Nevada and Hawaii. It's a sum she said is typically spent over a decade.
Guzman also discussed efforts to address PFAS contamination in drinking water sources as well as efforts on transborder pollution at the US-Mexico Border. Guzman brings a wealth of experience on water issues to her new job, including stints on the California Public Utilities Commission and as an adviser to then-Gov. Jerry Brown.