Join Us for a Journey through the Bay-Delta in May
Get a firsthand look at California's vital water hub and hear directly from experts on key issues affecting the Sacramento-San Joaquin Delta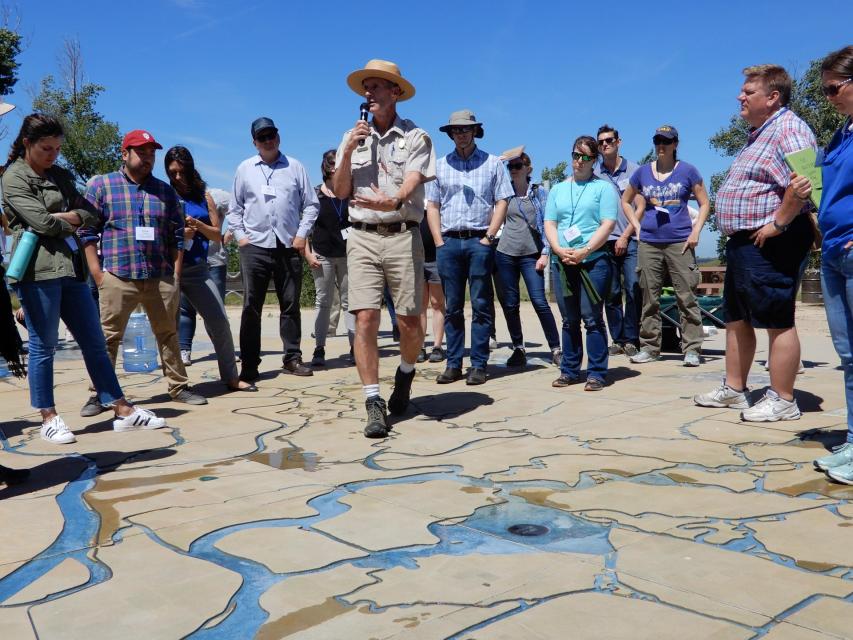 Register today for our most popular tour, the Bay-Delta Tour May 17-19, and join us as we venture into the most critical and controversial water region in California, the Sacramento-San Joaquin Delta.
The 720,000-acre network of islands and channels supports the state's two large water systems – the State Water Project and the federal Central Valley Project – and together with the San Francisco Bay is an important ecological resource.
You'll learn firsthand how the drought-to-deluge of 2023 has affected the water quality and supply that serves local farms, cities and habitat. Much of the water heads south via canals and aqueducts to provide drinking water for more than 27 million Californians and irrigation to about 3 million acres of farmland that helps feed the nation.
This 3-day, 2-night tour features experts who will discuss the issues and controversies surrounding this important resource, farmers who grow produce and environmentalists who are trying to bolster declining fish populations. Among the planned stops are Delta islands and levees, the Delta Cross Channel, south Delta federal pumping plant, Suisun Marsh and the Bay Model in Sausalito, including a ferry ride across San Francisco Bay. Register here!