FLASH SALE: Get 25% Off Our Beautiful Water Maps With An "Earth Day" Discount
Special discount today on maps highlighting California's rivers, lakes and groundwater, as well as Colorado River Basin and other watersheds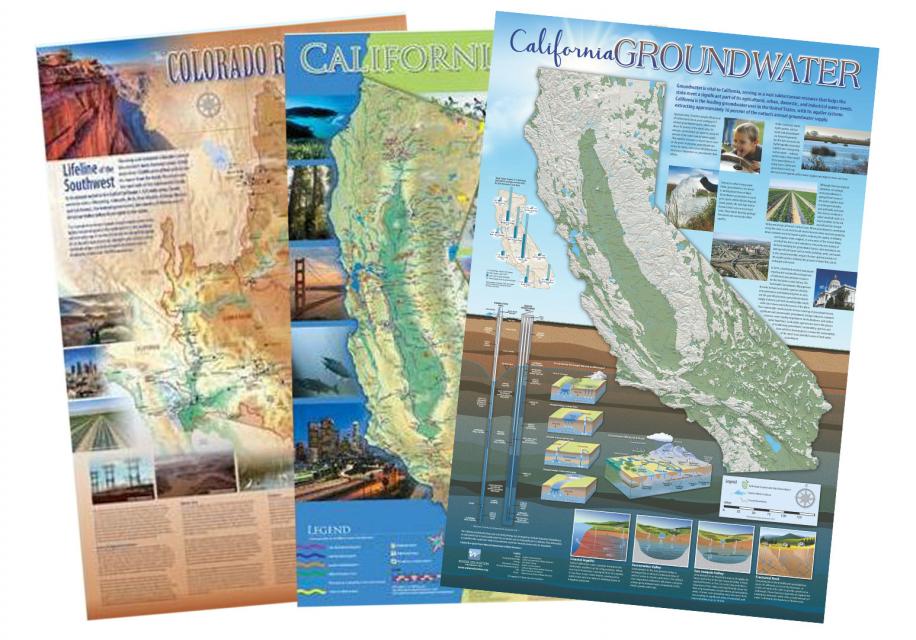 Learn more about how water is used in California and across the West for people, farms and the environment with one of our poster-size water maps – and today, on Earth Day, you can get these beautiful wall maps for 25% off the list price.
Use the discount code EARTHDAY19 at checkout. This 25% discount is good on all our maps, but only until midnight.
Our catalog of maps includes:
The California Water map highlights the state's rivers, lakes, reservoirs, wild and scenic rivers and other water features.
Our California Groundwater map shows the basins around the state and explains how aquifers work.
The Colorado River Basin map highlights the challenges facing an overworked river serving seven states and the country of Mexico.
We also have maps of the Sacramento-San Joaquin Delta, Klamath River Basin, Nevada and the San Joaquin River Restoration Program.