Autumn 2022 California Project WET Gazette
Volume XXVll, Issue IV
Dust Bowls & Failed Levees
"Reason is the first casualty in a drought." ― Marc Reisner, Cadillac Desert: The American West and Its Disappearing Water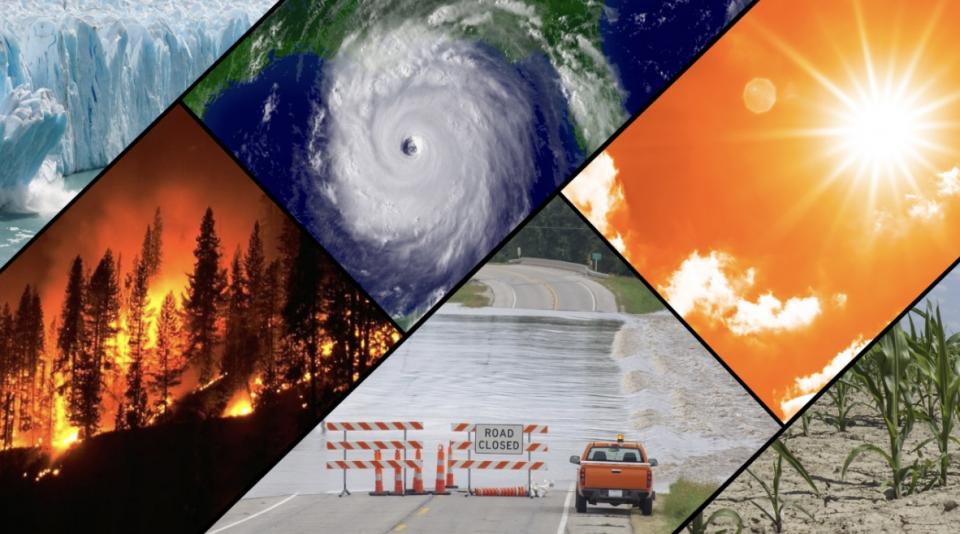 It has been one wild summer of weather extremes around the world. Heat dome events have washed over the entire Northern Hemisphere and multiple 100-year and at least one 1,000-year flood events have occurred in Pakistan and the eastern United States this summer. Equally stunning has been the images of the rapidly shrinking waters of the Rhine, Yangtze, Danube, Thames and Colorado rivers juxtaposed with flood waters running rampant in Death Valley, Las Vegas, Southern California and locations throughout the otherwise water-starved American Southwest.
Drought restrictions and the curtailment of nearly all water flows to farms in the San Joaquin Valley and Klamath area have fueled all manner of wild ideas on how to get more water to California. Those ideas include digging canals to the Mississippi River or Great Lakes, or even boring more than 250 miles into the Earth's mantle to release an ocean's worth of water, though broken into its elemental components within the crystalline structure of a unique form of rock. The costs alone without considering any other challenges would give one better odds trying to tow an iceberg to California before it melts.
'Dust Bowls and Failed Levees' is not only an apt description for what we see occurring on a global scale, it also is the title a Project WET Guide 1.0 activity that begins with students sharing news stories of weather events that are affecting people's lives and changing communities due to longer-term climatic patterns. The activity focuses on the use of literature to engage secondary students in the study of historical droughts, floods and other water-related events to gain a greater understanding of their effects of on people.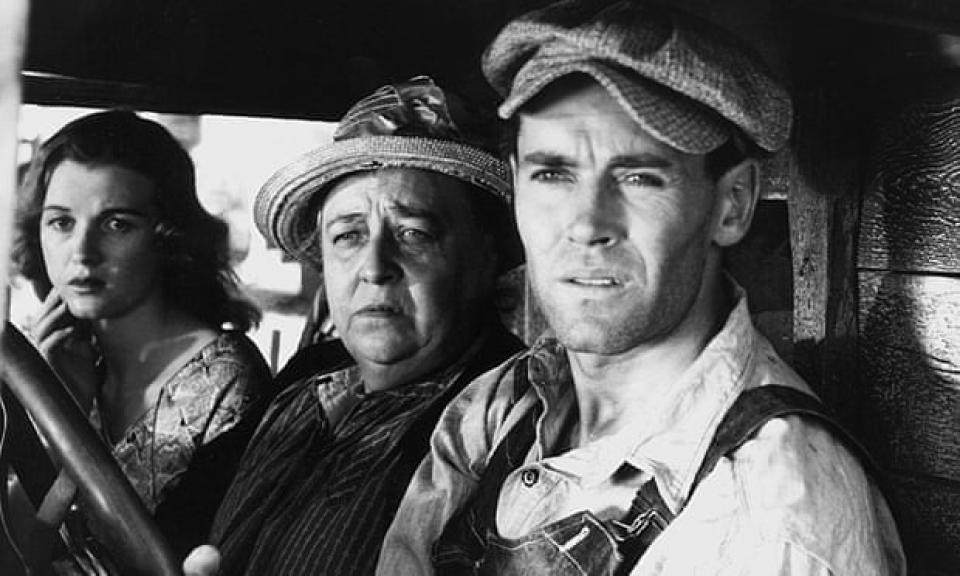 The activity illustrates the use of John Steinbeck's 'The Grapes of Wrath' to better understand the impact of the drought and Dust Bowl event on people who lived on the Great Plains in the early 1930s. After reading the book or key passages, students discuss Steinbeck's portrayal of the human consequences of the Dust Bowl. Do students think Steinbeck was effective? Accurate? Biased? Were they educated about the Dust Bowl and its social and economic consequences?
Students also discuss what makes Steinbeck's book work – i.e., good storyline, compelling characters, dramatic tension, realistic dialogue, detailed descriptions? Students then try their hand at researching and writing about a climatic event, then writing a story that makes the event relatable to their peers. It should illustrate the impact drought, flood or other any other extreme water-related events of the year has on people.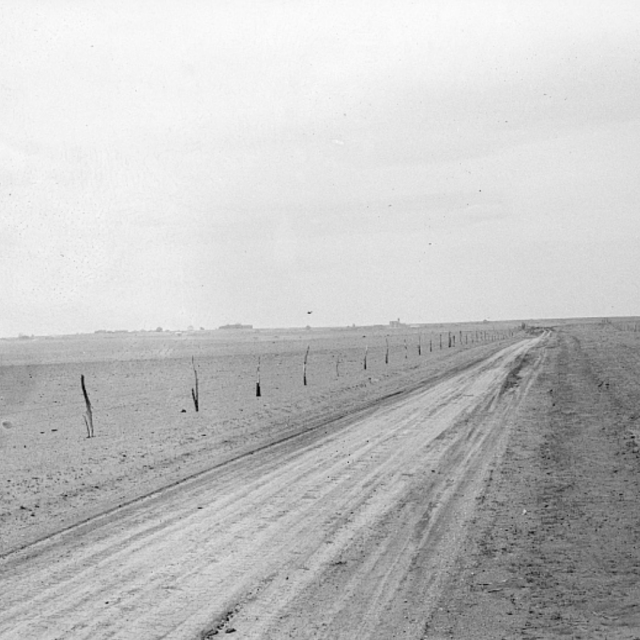 With more than a half million acres of California farmland now fallow due to the current drought, 'The Grapes of Wrath' is still a very relevant book for our time. An article noted during the 75th anniversary of the book in 2014 that it is impossible to understand the Joad family or what they symbolize without understanding the Dust Bowl as both a human and an environmental disaster. As an earth science professor pointed out, drought was not the only factor at play in creating the Dust Bowl.
According to Chad Kauffman, a professor of earth sciences at California University of Pennsylvania, "We don't think of [the Dust Bowl] in the context of CO2 or greenhouse gases as we do in the present context, but the human fingerprint on the Dust Bowl was agricultural practices and our ignorance of the nature of the Great Plains. While the region saw less rainfall than usual in the 1930s, it was really the modifications humans made to the landscape… that set the stage for the erosion that would follow."
'Dust Bowls and Failed Levees' centers on the use of historical fiction, but there are very engaging history books written in a more narrative style that can be used with the activity too. In the case of the Dust Bowl, I'd be tempted to assign half the class 'The Grapes of Wrath' and assign the other half 'The Worst Hard Time' by Timothy Egan - then have the class compare the strengths and weaknesses of each style in conveying the events as part of their reading analysis.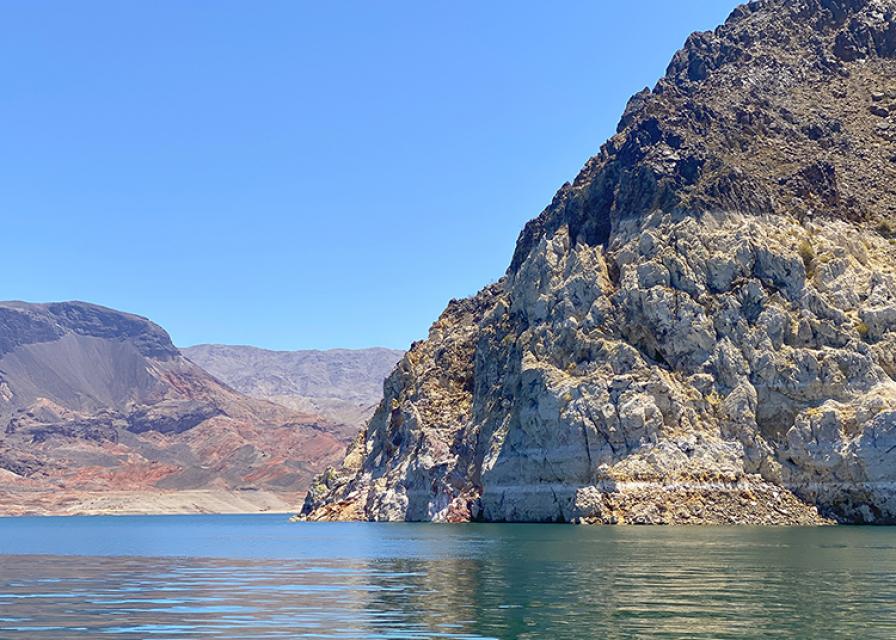 I'd also be tempted to swap out 'The Grapes of Wrath' for something more modern and that hits closer to home, like Paolo Bacigalupi's 'The Water Knife'. It is a novel that takes place in a not-so-distant future where drought has reduced the American Southwest to a handful of powerful water-right holders fighting for control over the remaining Colorado River water. One reviewer described it as 'Mad Max' meets 'Chinatown.'
"The quivering of the solid walls was becoming a steady shaking. Water tugged at the door, slipped over the sill. The very sill was heaving. A long crack snapped across the cement floor and white water boiled through. The shaking reached to the roof. When Jimmy looked at the floor again, a whole slab of cement tilted as if a black enormous paw was working it upward." - Marjory Stoneman Douglas, "September—Remember"
Of course, the activity title also refers to floods, which have historically been considered California's greatest natural disaster risk. California is no stranger to floods or the new buzzword 'weather whiplash,' both of which are evident throughout our historical precipitation patterns. However, what is new is having the 'whiplash' occur month by month within a water year that began with one of the wettest Octobers followed by some of the driest winter months on record.
Even as we are asked to conserve more water in the depths of a drought, new research warns that climate change is altering the timeline for large flood events and we should prepare to experience them more often.
This increase in frequency can be demonstrated using the Project WET activity 'High Water History' (p: 321) by modifying the warm-up to include a second 'flood' square. Give half the class envelopes with the current 1 in 10 chance of flood and the rest of the class envelopes with the increased 2 in 10 chance to simulate and then compare flood occurrence between current to future odds.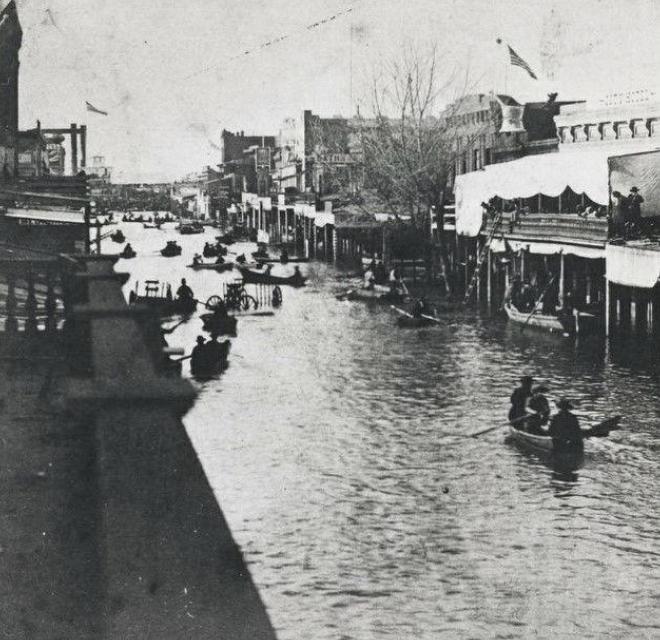 The Project WET activity 'Nature Rules!' (p: 277) was another possible title for this article but may suggest to some that no human action is possible in countering extreme events or involved in the cause of the events. We may not be able to do much to counter a 1,000-year ARkStorm scenario flood event, but research is indicating our altering of the atmosphere is also increasing the frequency of these events.
'Nature Rules!' could be used alone or as a precursor to 'Dust Bowls and Failed Levees'. It also begins with students brainstorming recent natural disasters in the news. But the focus is squarely on distilling the essential facts of each story, how reporters gather information and facts and how the facts are presented in the media to capture the attention of readers.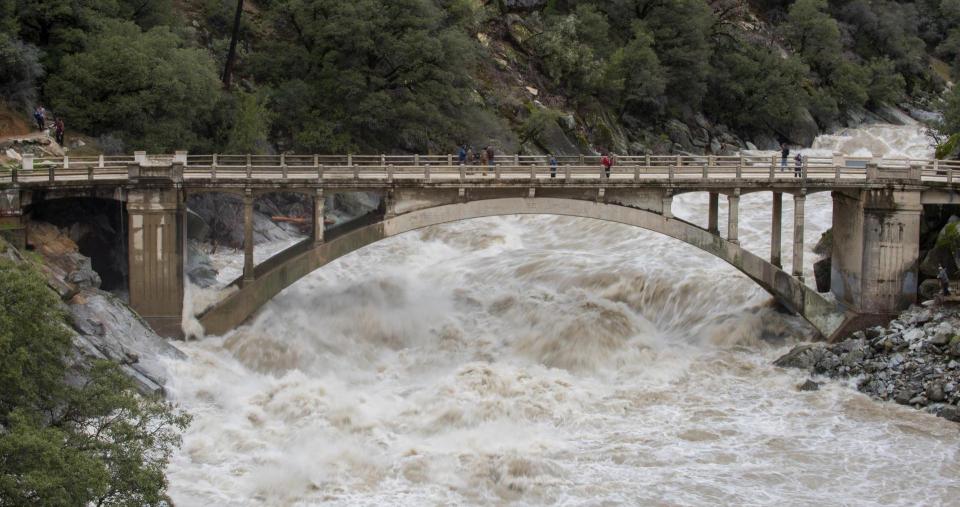 Students then investigate the history of a local water-related disaster and develop a news article to share with the class. The short, student-generated news articles from 'Nature Rules!' could be used as the starting point of the material that will be expanded into the historical fiction story or non-fiction narrative in 'Dust Bowls and Failed Levees'.
'Nature Rules!' also dovetails well with 'My Water Address, Take Action!' (p: 433),' a Project WET activity that has students exploring the unique geography, climate and history of events related to water or the lack thereof that defines where they live. The activity also has students assess the potential risk posed by local historic events and then develop a family action plan for when the event next occurs.
Flooding is a common risk throughout California. September is National Preparedness Month and is followed in late October by California Flood Preparedness Week. Rather than developing a poster of what should be in a family 'go' kit for flood, have students reach out to a local disaster relief organization to see if they can help with resources for students to build actual emergency kits. The organization may also be interested in visiting the class to talk about local emergency planning.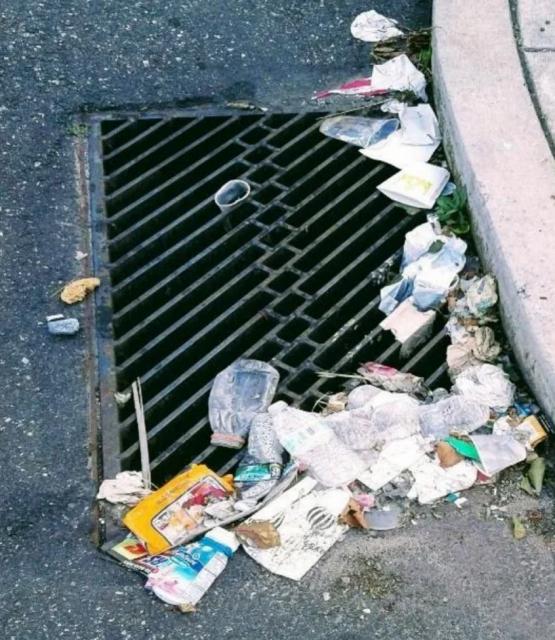 Students can also take action by mapping where and how water flows across their school and home landscape through the Project WET activity 'Rainy Day Hike' (p: 169). In the process, students can discover the interrelationships of water flow, physical geography, biological organisms and structures and materials created by humans — including litter and other materials that can flow into the nearest storm drain in the next storm.
'Rainy Day Hike' includes adaptations for K through 12 classrooms. It has been used around the state to identify where water flows. Students then develop school projects to capture those flows using many of the best management practices introduced in the Project WET 'Storm Water' (p: 395) activity or combined with 'Just Passing Through' (p: 163) to identify and stop soil erosion. It is also a wonderful activity to connect to a fall beach, Delta or river cleanup event as part of California Coastal Clean-Up Day!
Please see the Websites of Interest for a variety of links on the topic of extreme weather events. In addition, the fall is once again loaded with Events to engage your class or just yourself in citizen action events from the annual coastal, Delta and river clean-ups of September to the King Tides Project in December.
Of course, a changing climate is playing a role in changing the level of risk posed by extreme weather events. Educators can learn more by attending one of our upcoming Project WET workshops focused on climate in the Monterey Bay area and northern San Diego County. You'll also find a pretty big list of potential School Grants to pursue a variety of Student Contests & Other Opportunities.
One final note – check the date on the iceberg article before you start talking about it with others. Hope you have a wonderful Fall!
PROFESSIONAL DEVELOPMENT OPPORTUNITIES
California Project WET Workshops
The California Project WET program and our sponsors are eager to assist in supporting local professional development and water education outreach efforts. Our volunteer network of facilitators has been hard at work designing and organizing workshops for the upcoming season, including Project WET workshops highlighting the management of water in a changing climate in northern San Diego County and the Monterey Bay area this fall!
Project Learning Tree Workshops
Project Learning Tree uses trees and forests as windows on the world to increase students' understanding of the environment and actions they can take to conserve it. UC Cooperative Extension hosts the program in California to deliver regular workshops for educators interested in using trees and forests as windows to the world.
Classroom Aquarium Education Program
The Classroom Aquarium and Education Program (CAEP) is an excellent way for you to engage K-12 students by raising native fish in your classroom. CAEP fosters stewardship of natural resources by relating the effects of human activities on native fish in your local watershed.
Join us for a three-day teacher institute (November 5 & 9, 2022 and May 10, 2023) and help your students learn more about the Delta! We are looking for K-12 teachers and administrators who want to more effectively implement Next Generation Science Standards with a focus on our local natural resources. A $250 stipend and one unit for $75 are available upon completion of program requirements. Participation Fee: $15. Click the title to register or contact lgilmore@sjcoe.net if you have questions.
2022 Clean Currents Teacher Workshop
High School Science Teachers and CTE Educators! Join us at the Safe Credit Union Convention Center in Sacramento on October 20, 2022 for a workshop on hydropower and marine energy. Participants will walk away with their choice of a Hydropower Kit or Marine Energy Kit and a NEED Curriculum Packet. Substitute reimbursement is available and registration is free! Click the title to register or contact Wendi Moss at 1-800-875-5029 if you have questions.
California Environmental Education Interagency Network (CEEIN)
The California Environmental Education Interagency Network (CEEIN) is a consortium of environmental educators representing state departments and partner organizations. The CEEIN partnership maintains an online calendar, where educators can find a variety of workshop experiences, participatory stewardship opportunities and valuable ways to increase their own knowledge and environmental literacy offered by California agencies and their partnership network.
WEBSITES OF INTEREST
Article: 'How Climate Change Is Fueling Extreme Weather'
Across the globe, extreme weather is becoming the new normal. From season to season and year to year, weather events that were once rare occurrences are now increasingly commonplace. Over the past century, massive increases in carbon dioxide, methane, and other greenhouse gas emissions have caused the temperature on our planet to rise. That spike in global temperatures is fueling climate disasters that will only get worse unless we take action.
Article: 'The great drought and the great deluge, all at the same time'
Heat waves set record temperatures across cities in the Middle East and Europe. China is in the grips of its worst drought on record, which has dried up parts of the Yangtze River and impacted swaths of the country's industrial sector. Meanwhile, in the space of only five weeks, U.S. cities experienced five instances of 1,000-year rain events — that is, episodes of severe flooding that have just 0.1 percent probability of happening in any given year.
Article: 'Drought around the world, August 2022, in dramatic images'
Drought has been crippling many regions of the world in 2022. While the shrinking Lake Mead and Lake Powell in the American West have gotten the lion's share of press coverage here in the U.S., the issue is a global one. Europe's drought is the worst in 500 years, and several famous European rivers have run dry. China's largest freshwater lake and longest river are also running dry. Drought in the Horn of Africa has the potential to push more than 22 million people into starvation.
Parched: California's Climate Crisis
After years of severe drought, we're at the tipping point. In this one-hour special, reporters from CBS stations across California bring you an eye-opening reality check on California's changing climate and the ongoing drought and a look at the solutions across the Golden State.
The Dust Bowl, California, and the Politics of Hard Times
In the 1930s, a series of severe dust storms swept across the mid-west states of Oklahoma, Arkansas, Kansas, and Texas. The storms, years of drought, and the Great Depression devastated the lives of residents living in those Dust Bowl states. Three hundred thousand of the stricken people packed up their belongings and drove to California.The great Dust Bowl migration transformed and reshaped California for years to come.
How the Dust Bowl Made Americans Refugees in Their Own Country
Eight decades ago hordes of migrants poured into California in search of a place to live and work. And even though they were American-born, the Dust Bowl migrants still were viewed as intruders by many in California, who saw them as competing with longtime residents for work, which was hard to come by during the Great Depression. Others considered them parasites who would depend on government relief.
Article: 'Can fiction make people care about climate? Paolo Bacigalupi thinks so'
"The Water Knife" author turns drought into drama in this book, and teaches us all a thing or two about ourselves. His novel takes place in a not-so-distant future where drought — currently throwing California through a loop, with the promise of much worse to come — has reduced the American Southwest to a handful of city-states scuffling over the last dregs of water.
Article: 'As the Climate Changes, So Does Fiction'
An increasing number of writers are weaving climate change into their domestic dramas or their comedies of errors as an unavoidable part of life today or in the very near future. Environmental degradation isn't the main thrust of these novels—they're about corporate malfeasance, immigration and tourism; they focus on families, neighbors and friends. In some ways, this shift represents our growing distaste for preachy stories about inevitable climatic doom. It's also just an example of fiction reflecting our reality.
Book: 'Water Always Wins: Thriving in an age of drought and deluge'
A book that begins by asking a revolutionary question: What does water want? Most modern development has erased water's slow phases — wetlands, floodplains, high altitude grasslands and forests — that soften flood peaks, store water for droughts, and keep natural systems healthy. What water wants, say water detectives exploring this question, is a kind of un-engineering that reclaims these slow cycles, offering us greater resilience.
Article: 'Why We Remember Floods and Forget Droughts'
Drought and flood might seem to be two sides of the same coin, but the former is far less documented than the latter is. I uncovered a veritable deluge of flood pictures—more than 7,000 of them depicting that state alone. But when I looked for corresponding evidence of drought, the archives turned up very little. Only a couple dozen photographs showed drought in California.
Article: 'If not by drought then by megaflood: Climate change may have doubled risk of disastrous flooding in California'
In drought-ridden California's history, megafloods have occurred about every century. New research and weather modeling indicates climate change is changing the timeline for so-called 100-year events. Using the state's geological and weather history, a previous weather model from 2011 and new climate data, researchers crafted a new model that accounts for climate change and discovered the risk of disastrous megafloods may have already doubled.
Documentary: 'To Conquer The Inland Sea'
A documentary, produced in 1996, focuses on the relationship between humans and the Sacramento River over the past 150 years. It details issues with flooding and how people cope with these issues. It also discusses how mining and dumping affects the river and irrigation of the Central Valley.
Documentary: '1955 Sutter County Flood'
On December 24, 1955, just four minutes past midnight, a levee broke along the Feather River south of Yuba City, flooding 90 percent of Yuba City and farms and ranches to the south and southwest. More than three dozen people drowned. This documentary was produced by Sutter County in 2010 to remind folks what can happen during periods of high water in the Sacramento Valley.
Historic California Floods in Photos
From the Great Flood of 1862 to the winter 2017 soaking rains in Northern California, take a look back at some of the state's major floods.
All Things Drought – and Flood
The Water Education Foundation 'All Things Drought' page is where you can find real-time reservoir levels, drought severity maps, special reports, a newsfeed of current developments and general background on droughts in California and the West, as well as answers to common drought questions and tips for how you can save water at home. You can also get the mosrt current news on floods and flood management.
The National Water Dashboard presents real-time stream, lake and reservoir, precipitation and groundwater data from more than 13,500 USGS observation stations across the country. It also shows NOAA weather data such as radar, watches and warnings, past precipitation totals, precipitation forecasts and drought conditions from other open water-data sources allowing anyone to observe and track extreme water and weather events as they occur across that nation in real-time. A great resource for data to use with multiple Project WET activities.
Yale Climate Connections: For Grades 6-12 Educators
Climate change is a complex topic to teach. In addition to teaching the science behind climate change, it is critical to help students become effective climate change communicators. We have developed materials for teachers who are interested in using our resources in their classrooms, such as the Yale Climate Opinion Maps and Climate Change Basics: Five Facts, Ten Words. Our materials were developed based on recommendations from educators across the United States.
We provide a variety of free supplementary materials to K-12 educators to help students learn about California's diverse water resources. We also have additional resources including links to real-time data, online games, and local agency programs are also available on our website. Check out our 'Water Wednesdays' You Tube page for recording of our weekly conversations with DWR researchers on a range of water topics and our growing Water Phenomenon Gallery.
AUTUMN EVENTS
September 1 – 30, 2022: National Preparedness Month
Every year, the United States observes National Preparedness Month in September to remind Americans to be ready for any disaster — man-made or natural — that could affect them, their homes, communities, or businesses. This month aims to reduce the fallout of large-scale emergencies by preparing every citizen, young and old.
September 17, 2022: California Coastal Cleanup Day
Trash travels through storm drains, creeks, and rivers to become beach and ocean pollution. Join the fight to help clean the beach by picking up litter in your community. Cleaning your neighborhoods, local parks, streets, and storm drains helps protect our coast!
September 22-24, 2022: California Agriculture in the Classroom Conference
We are so excited to be (finally) hosting an in-person conference in Ventura County! You won't want to miss this opportunity to collaborate with educators who share your passion for agriculture! The conference is designed for K-12 educators, administrators, and volunteers to come together to learn and share how to incorporate food and fiber into all curricular areas!
September 24, 2022: National Public Lands Day
This year, our theme for NPLD is Giving Back Together. During the height of the COVID-19 pandemic, America's public lands acted as a safe haven for recreation, conversation, and the simple enjoyment of being outside the confines of our homes. Now it's time for us to return the favor.
September 24, 2022: Free Entrance Days in the National Parks
Help care for your national parks by volunteering during a one-time event or on a reoccurring basis. National Public Lands Day is traditionally the nation's largest single-day volunteer effort. It celebrates the connection between people and green space in their community, encourages use of open space for education, recreation, and health benefits and inspires environmental stewardship.
September 24, 2022: Oroville Salmon Festival
Each year the Oroville Salmon Festival celebrates the return of the salmon to the Feather River. Join the celebration by viewing the salmon run at the fish hatchery, running in the 3k Salmon Dash, wandering through the street fair, and tasting salmon dishes prepared in various styles. This family-friendly event always takes place on the fourth Saturday in September.
October 1 – 2, 2022: California STEAM Symposium
'Advance Justice, Equity, Diversity, & Inclusion in STEAM: Access, Awareness, Opportunities, & Outcomes' is this year's theme. Throughout the event, we will explore high-quality strategies to cultivate systems that promote life-long learning for everyone through inclusive and targeted practices, high-impact techniques, and policies. Approaches that promote a sense of belonging and ignite student passion for learning as well as support the social-emotional development of our education community.
October 7 – 9, 2022: California Naturalist Conference
Register now for the UC California Naturalist Conference as we gather to "Celebrate Community, Nature and Resilience for a Just Future" on the north shore of Lake Tahoe. Engaging presentations, hands-on workshops and field trips to local gems will highlight Sierra Nevada natural history, culture and the environment; climate change and climate resilience work in California; participatory science; and equity, inclusion and justice in conservation efforts.
October 9 - 15, 2022: Earth Science Week 2022
Celebrate the theme "Earth Science for a Sustainable World." The coming year's event will emphasize the essential role of Earth science in helping people make decisions that maintain and strengthen the planet's ability to support thriving life. Program resources and activities will engage young people and others in exploring the many ways that Earth science can and does help promote a sustainable world.
October 14 – 16, 2022: California Science Education Conference
This year, we are thrilled to return to an in-person event! The California Science Education Conference is the pre-eminent science education event for educators from throughout California. The goal of the annual gathering is to develop an educational space for professional learning, deepening connections, fostering creativity, generating new ideas and energizing science educators to build excitement and enthusiasm for science education inside and out of the classroom.
October 15, 2022: WaterFest
WaterFest is back! WaterFest is an annual community festival that features interactive educational booths, environmental displays, informative presentations and resources, free water-saving materials, and more. This free event highlights water as a precious resource and the importance of conservation. Join us at Arcadia County Park from 10 AM to 2 PM for an enjoyable and family fun filled event for all ages!
October 22-29, 2022: California Flood Preparedness Week
Did you know that every county in California has been declared a federal flood disaster area at least once in the last 20 years? The results of each are lives, homes, infrastructure and agriculture are lost, and damage to the environment and economy is likely without proper preparedness. It is crucial for people to prepare for flooding.
November 11, 2022: National Parks Free Entrance Day
Many national parks have direct connections to the American military—there are dozens of battlefields, military parks and historic sites that commemorate and honor the service of American veterans. The National Park Service invites all visitors to remember our veterans by visiting any National Park Service site for free on Veterans Day.
December 23-24, 2022: California King Tides Project
The California King Tides Project helps us visualize future sea level by observing the highest tides of today. You can help by taking and sharing photos of the shoreline during King Tides – including inland in tidally influenced areas of the Delta – to create a record of changes to our coast and estuaries. Learn how to participate via a web browser or a free app.
SCHOOL, CLASSROOM & TEACHER GRANTS
Philanthropic Ventures Foundation Teacher Grants
Teachers come up with good ideas all the time, but don't have the resources to fund them or the time to pursue arduous funding requirements. That's why we launched Teacher Resource Grants. These small but critically needed grants for teachers help to address inequalities in public education and build future generations of strong leaders.
"Let's Go!" Field Trip Fund
Through the "Let's Go!" Field Trip Fund, the Environmental Volunteers provides affordable, easy-to-schedule, efficient and safe transportation for low-income youth (K-12) in the San Francisco Bay Area (Alameda, Contra Costa, Marin, Napa, San Francisco, San Mateo, Santa Clara, Solano, or Sonoma) that facilitates access to science and environmental education field trips.
Literacy for Life Grants - Due: October 1, 2022
Literacy for Life Grants are designed to help initiate new projects or expand existing ones that promote agricultural literacy. Grants of up to $500 are provided to California K-12 educators to support integration of agriculture into regular classroom instruction. Explore the list of project ideas and read how previous recipients have used this funding to improve agricultural learning opportunities on their campuses.
Toshiba America Foundation K-5 Grant – Due: October 1, 2022
Do you have an innovative idea for improving science, technology, engineering and math learning in your classroom? Is your idea project based learning with measurable outcomes? What do you need to make learning math and science fun for your students? K-5 grade teachers are invited to apply on-line for a $1,000 Toshiba America Foundation grant to help bring an innovative hands-on project into their own classroom.
Toshiba America Foundation 6-12 Grant – Due: November 1, 2022
Do you teach in a middle and high school classroom and have an innovative idea for improving STEM learning in your classroom? Sixth to 12th grade teachers are invited to apply on-line for a Toshiba America Foundation grant of up to $5,000 and more than $5,000 to help bring an innovative project into their own classroom.
WHALE TAIL® Grants - Due: November 4, 2022
WHALE TAIL® Grants fund projects that connect children and the general public to the California Coast and its watersheds through experiential education, stewardship, and outdoor experiences. Education and stewardship projects relating to climate change as it impacts the coast and ocean are eligible and encouraged. We strongly encourage projects that engage communities that have historically received fewer opportunities for coastal and marine education and stewardship.
Walmart Community Grant Program - Due: December 31, 2022
Our local community grants are awarded through an open application process and provide funding directly from Walmart and Sam's Club facilities to local organizations in the U.S, including K-12 public, nonprofit private schools, charter schools, community/junior colleges, state/private colleges; or a church or other faith-based organization with a proposed project that benefits the community at large. Don't know how to determine your local facility? Don't worry, the application will assist you!
STUDENT CONTESTS
California Climate Action Corps
Climate change is a growing threat to systems and people across the state. You can take meaningful action to help communities across our state. Fellowships include a blend of direct service and professional development on a wide range of climate related areas including wildfire resilience and environmental education. In exchange for service, Fellows will receive up to $30,000 (pre-tax) as a living allowance and a $10,000 Educational Award.
College Corps
College Corps is a first of its kind initiative is launched in partnership with California colleges and universities will help create debt-free pathways to college while engaging students across the state in solving problems in their communities. Over the next two years 48 partner campuses will deploy up to 6,500 College Corps Fellows to tackle statewide challenges, and we are proud to include AB 540 eligible Dreamers in the program.
Earth Science Week Video Contest - Due: October 14, 2022
The American Geosciences Institute invites you to enter the "Striving for Sustainability Globally" video contest. Submit a 30-90 second, original video on how people of various backgrounds around the world use geoscience to strive for sustainability!The contest is open to individuals or teams of any age in any part of the world.
Earth Science Week Photography Contest - Due: October 14, 2022
The photography contest is open to persons of any age and should focus on the topic "Sustainability in Action." Sustainable practices promote the planet's capacity to support life. How does ? With your camera, capture an image of the ways geoscience geoscience knowledge helps support sustainability where you live.
Earth Science Week Visual Arts Contest - Due: October 14, 2022
A "sustainable" planet is one that supports all living things. What does a sustainable world look like to you? What is necessary to have or change? Use your artistic ability to produce an original work of art on the topic "Our Sustainable World" that shows how land, water, air, and living things interact in a sustainable world. Open to grade K-5 students.
Earth Science Week Essay Contest - Due: October 14, 2022
"Geoscience for Sustainable Development Goals" is the theme for the essay contest, which is open to students in grades 6 through 9. We all have been called upon to help meet 17 Sustainable Development Goals (SDGs) articulated by nations of the world. How can the Earth sciences help achieve SDGs in areas such as poverty, nutrition, education, equality, ecosystems, climate change, and/or industrial innovation?
Imagine This…Story Writing Contest - Due: November 1, 2022
California students in grades 3-8 creatively explore where their food comes from by writing narratives to develop real or imagined experiences or events based on accurate information about California agriculture. The winning stories from each grade are illustrated by high school art students and published in our annual story book, Imagine this… Stories Inspired by Agriculture!
River of Words Youth Contest – Due: December 1, 2022
The River of Words Youth Poetry and Art Contest contest is free and open to enrolled K-12 grade students, ages 5-19. Students may enter on their own, through your school or youth organization. All art or poetry must be original work and students can enter as many times as they like. Check our website for updated 2022 contest information coming soon.
Caring for Our Watersheds Contest - Due: January 27, 2023
The Caring for Our Watersheds contest challenges students to research their local watershed, identify an environmental concern and come up with a realistic solution. The California contest is open to all 9th-12th grade students who live in Yolo, Solano, Sacramento, Colusa, Yuba, Sutter, Glenn, El Dorado, Placer, and San Joaquin counties. Check our website for updated 2023 contest information coming soon.
CREDITS
California Project WET Gazette is published by the Water Education Foundation, which serves as the state coordinator and host institution for Project WET USA, a program of the Project WET Foundation.
This material is based upon work supported by the U.S. Geological Survey under Cooperative Agreement # GG1AC10429. The views and conclusions contained in this document are those of the authors and should not be interpreted as representing the opinions or policies of the U.S. Geological Survey. Mention of trade names or commercial products does not constitute their endorsement by the U.S. Geological Survey.
Editor: Brian Brown, California Project WET Coordinator
Water Education Foundation
2151 River Plaza Drive, Suite 205
Sacramento, CA 95833
916.444.6240
Internet: www.watereducation.org
email: projectwet@watereducation.org