Bay-Delta Tour 2016
Field Trip (past)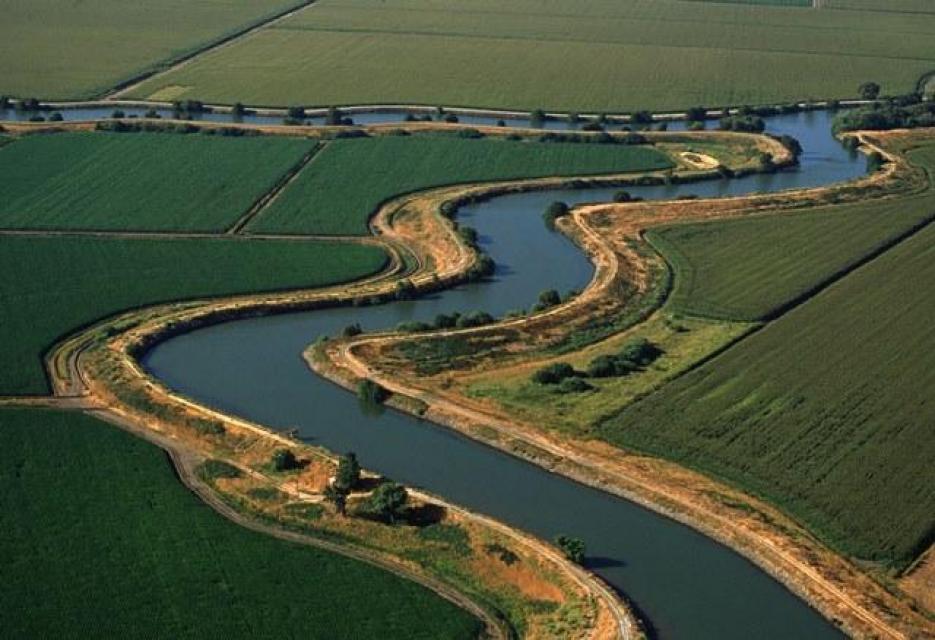 This 3-day, 2-night tour featured experts who discussed the issues and controversies with this important resource, farmers who grow produce and environmentalists who are trying to bolster declining fish populations.
What attendees say about this tour:
What did you like best?

"Seeing the Delta with my own eyes. Getting a better handle on issues & complexity of the Delta. Thoughtful, informative speakers. The Bay Model!"

"Listening to the stories of the farmer was fascinating. Wide range of perspectives, learning about all of the amazing resources in the area, connecting with other professionals in the water industry."

"The Bay Model was simply amazing, could have spent hours there. It was just an awesome three days all together."
Stops Included:
Delta islands and levees
State fish screens
Delta Cross Channel
Los Vaqueros Reservoir
Federal pumping plant at Tracy
Stockton Deep Water Channel
U.S. Army Corps of Engineers Bay Model
San Francisco Bay
Aquarium of the Bay
Suisun Marsh
Clifton Court Forebay
Topics Included:
Delta restoration plans
Agriculture, water rights
State and federal water project operations in the Delta
Studies and debate on Delta conveyance
Levee integrity, subsidence and flood management
Water project operations and efforts to protect fish
Water quality, salt intrusion and drinking water treatment
Ecosystem restoration projects, wetlands and waterfowl
Land use and planning
Climate change and infrastructure challenges
Los Vaqueros expansion
Fish population and pumping restrictions
Tour Start and End Point:
This tour started and ended at the Sacramento International Airport.
Pricing Details:
Regular Price – $790 (one-person single occupancy room)
Early Bird Price – $765 if you registered online by May 15.
Fee included all tour meals, transportation, materials, snacks and hotel accommodations once the tour begins. Participants were responsible for their own transportation to and from the tour's beginning and end point.
Cancellation and Refund Policy:
Deadline to cancel and receive a full refund was two weeks prior to the first day of the tour due to hotel, meal and transportation bookings.
Substitutions were allowed up to three business days before the tour.
Continuing Educational Credits:
Continuing education credits may be available for an additional fee for attorneys and water plant, wastewater plant operators, and other vocations/professions.