Tuolumne River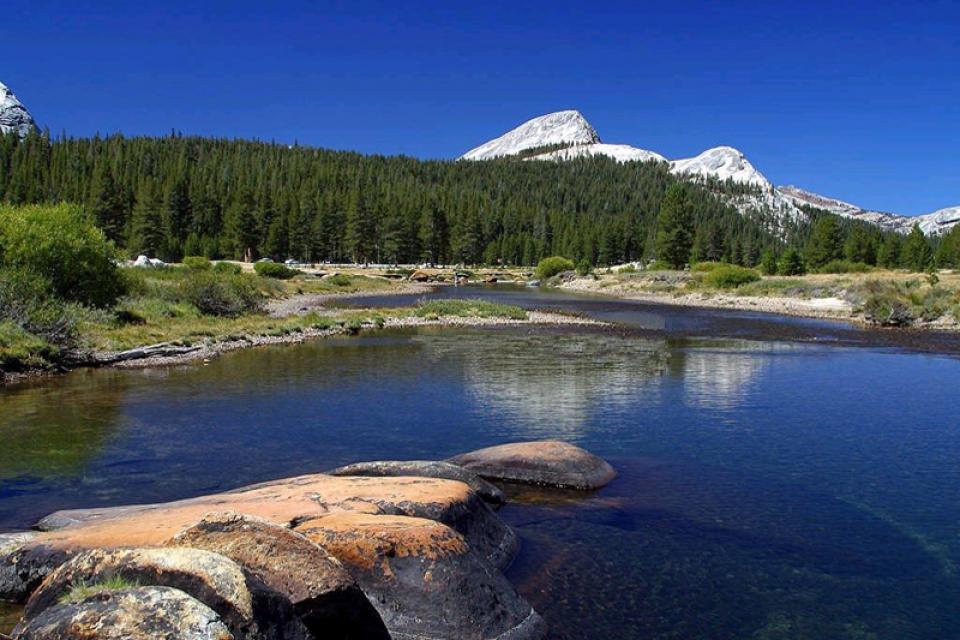 The Tuolumne River is one of the major tributaries draining the western Sierra Nevada.
Beginning high in the mountains of Yosemite at 13,000 feet, the Tuolumne River forms at Mt. Lyell, flows through Tuolumne Meadows, and cascades through canyons including the Grand Canyon of the Tuolumne , as it descends 150 miles into the San Joaquin Valley. There, the Tuolumne empties into the San Joaquin River. The water helps irrigate the agriculturally-rich region, particularly Stanislaus County. The dam at Don Pedro Reservoir near Turlock is also used to generate electricity.
The Tuolumne River provides fresh water to the Modesto Irrigation District and Turlock Irrigation District, and provides water to the city of San Francisco and several other Bay Area communities through the city's Hetch Hetchy Reservoir.
The Tuolumne provides habit for a variety of fish and wildife including bald eagles, spotted eagles and wild trout.
Native fish such as salmon are found in the Tuolumne, but these populations have dropped due to several factors including the construction of upstream dams, streamflows, poor water quality and ocean conditions. State water officials are now considering improvements to Tuolumne (and Stanislaus and Merced) streambeds such as reshaping gravel to help boost the salmon population.
More than 80 miles of the Tuolumne were designated for protection under the state and federal Wild and Scenic Rivers Act in the 1980s.