Updated Layperson's Guide to the Central Valley Project Hot Off the Press
Latest edition of the Guide offers a "mini-textbook" to history, key issues and challenges facing California's largest surface water system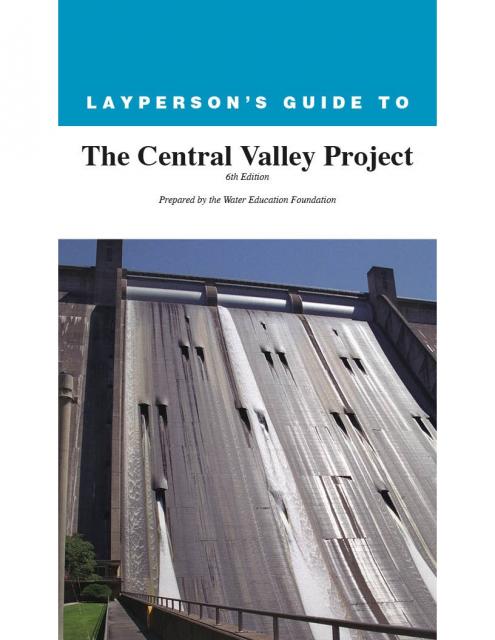 Our Layperson's Guide to the Central Valley Project has just been updated to reflect the latest developments affecting California's largest surface water delivery system.
The 24-page guide explores the history of the Central Valley Project, from its roots as a state water project that stalled amid the Great Depression to its development as a federal project that stretches from Shasta Dam in far Northern California to Bakersfield in the southern San Joaquin Valley.
In addition to the project's history, this sixth edition of the guide describes the various CVP facilities, CVP operations, the benefits the CVP brought to the state and the Central Valley Project Improvement Act (CVPIA). The guide also includes information on the challenges facing the Sacramento-San Joaquin Delta; the San Joaquin River Restoration Program; contract renewals; land retirement; and implementation of the CVPIA, including its anadromous fish restoration program.
Click here to order individual copies for $15. Discounts are available for bulk orders. Contact Doug Beeman with questions.
The Layperson's Guide to the Central Valley Project is part of the Foundation's series of Layperson's Guides that offer readers an easy-to-understand, broad overview and perspective on a variety of important water topics. They are available as a set or individually.