Support Your Favorite Water Nonprofit on Big Day of Giving
And join us today at 4:30 p.m. for our virtual open house during happy hour!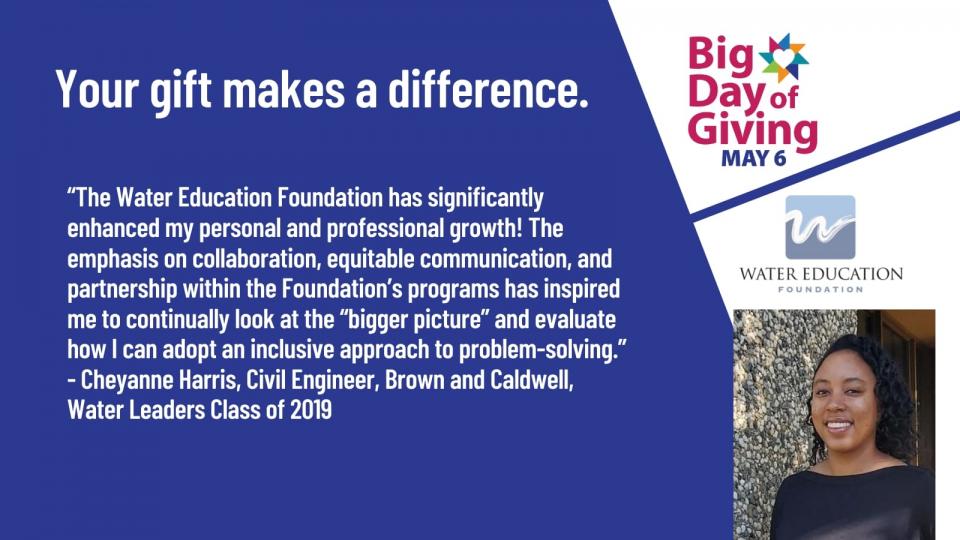 On this Big Day of Giving, help the Water Education Foundation continue being your resource for in-depth, impartial information on drought, water rights, groundwater, environmental restoration, water quality, and other water resource issues.
Donate here today! You have until midnight to make it count!
Your contribution today will help us to:
Publish Western Water news, which examines pressing issues in California and along the Colorado River;
Conduct tours of key water sites in California and the Southwest;
Lead our Water Leaders program, now nearly 450 graduates strong since its start in 1997;
Add to and update terms in Aquapedia, our online water encyclopedia;
Produce our weekday water news feed known as Aquafornia so people can stay up-to-date on hot water topics;
Publish new titles in our Layperson's Guide series and keep them updated;
And support our Project WET K-12 school programs, which annually reach more than 200,000 students in California.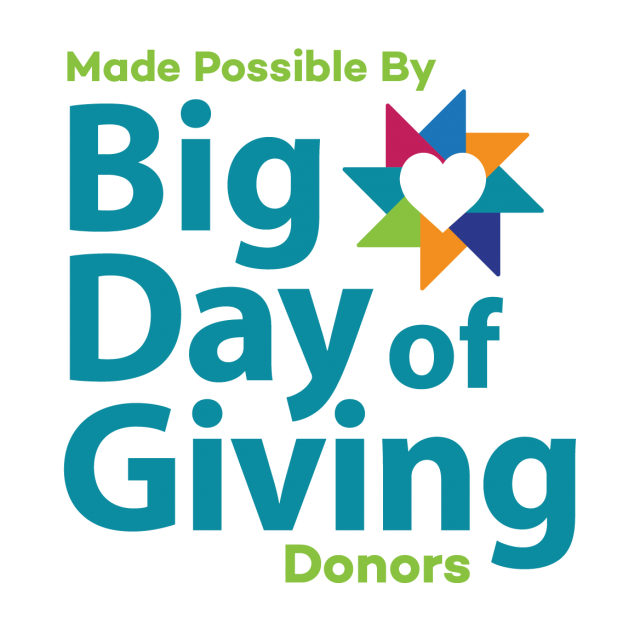 But we wouldn't be the Water Education Foundation without having a little fun. We are using this Big Day of Giving to host an open house on Zoom where you can meet our team and learn about our programs. We'll also have some trivia questions and give out some of our popular water maps as prizes.
Join us today at 4:30 p.m. for the open house. Get details here.