Save the Dates for Water 101, Lower Colorado River Tour and More!
Popular Water 101 Workshop includes optional groundwater tour; Santa Ana River Watershed Conference also set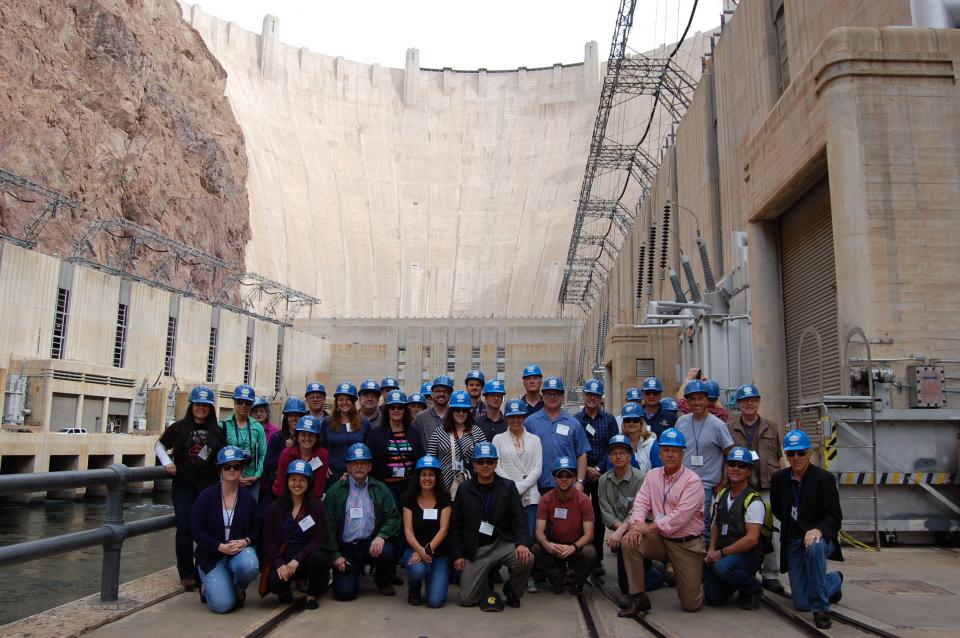 Our 2019 calendar is starting to fill up, so save the dates for these upcoming tours, workshops and conferences.
Feb. 7: Water 101 Workshop in Sacramento
Our most popular workshop will have an optional groundwater tour the next day. More information coming soon! Read about last year's workshop here.
Feb. 27-March 1: Lower Colorado River Tour
This 3-day, 2-night tour travels along the Lower Colorado River from Hoover Dam to the Salton Sea and the Coachella Valley. Along the way, experts discuss challenges related to what is one of the most contested, beloved for recreation and meticulously managed rivers in the United States. Read about the 2018 tour here.
March 29: Santa Ana River Watershed Conference, Fullerton
We are again partnering with the Santa Ana Watershed Project Authority for the OWOW conference to be held at Cal State Fullerton in Orange County.
April 3-5: Central Valley Tour
The 3-day, 2-night tour focuses on the San Joaquin Valley, the southern part of the vast region, which is facing challenges after years of severe drought, dwindling water supplies, decreasing water quality and farmland conversion for urban growth. The tour gives participants an understanding of the region's water use and issues as well as the agricultural practices, including new technologies and water-saving measures. Read about the 2018 tour here.
More information and online registration coming soon!