Save the Dates for Water 101, Lower Colorado River Tour and More!
And apply for 2019 Water Leaders class by Dec. 4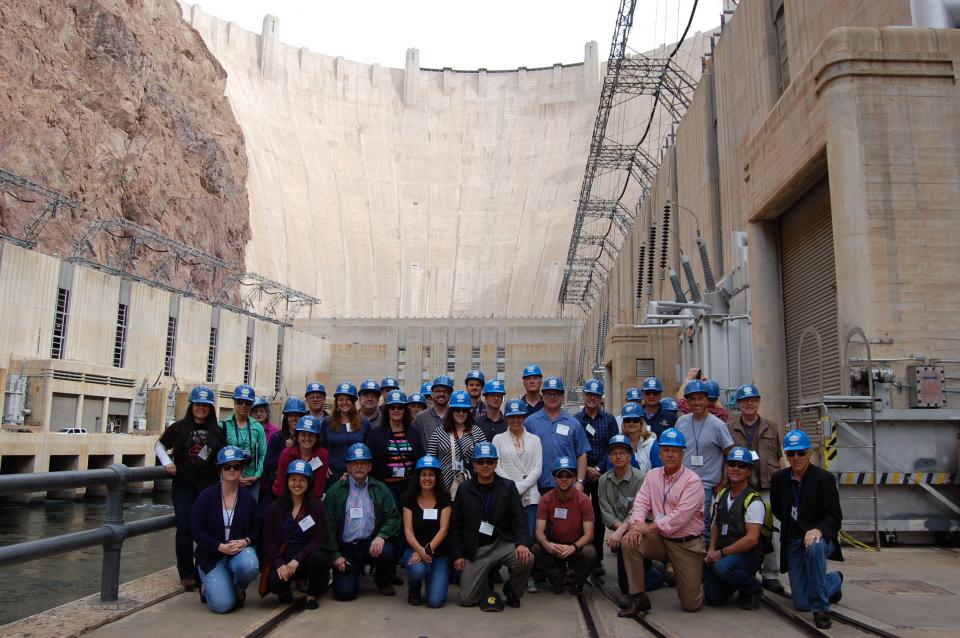 As we near the end of 2018 with a few more events, our 2019 calendar is starting to fill up. So save the dates for the following tours, workshops and conferences.
2018
Nov. 7-8: San Joaquin River Restoration Tour:
Participants of this tour snake along the San Joaquin River to learn firsthand about one of the nation's largest and most expensive river restoration projects. More info here.
Dec. 4: Application Deadline for 2019 Water Leader Class:
This one-year program deepens knowledge on water, enhances individual leadership skills and prepares participants to take an active, cooperative approach to decision-making about water resource issues. Leading stakeholders and top policymakers serve as mentors to class members. More information and applications for next year's class can be found here.
Dec. 5: The Winter Outlook Workshop in Irvine:
This one-day workshop will bring together research meteorologists and climate scientists to provide water managers with a discussion of prospects for Water Year 2019 water supply conditions. Participants will hear about the latest advancements in subseasonal to seasonal (S2S) forecasting—weather predictions from two weeks to a season ahead—and how these predictions can improve management of water infrastructure including dams, flood storage and reservoirs. More information coming soon!
2019
Feb. 7: Water 101 Workshop in Sacramento
Our most popular workshop will have an optional groundwater tour the next day. More information coming soon! Read about last year's workshop here.
Feb. 27-March 1: Lower Colorado River Tour
This 3-day, 2-night tour travels along the Lower Colorado River from Hoover Dam to the Salton Sea and the Coachella Valley. Along the way, experts discuss challenges related to what is one of the most contested, beloved for recreation and meticulously managed rivers in the United States. Read about the 2018 tour here.
March 29: Santa Ana River Watershed Conference, Fullerton
We are again partnering with the Santa Ana Watershed Project Authority for the OWOW conference to be held at Cal State Fullerton in Orange County.
April 3-5: Central Valley Tour
The 3-day, 2-night tour focuses on the San Joaquin Valley, the southern part of the vast region, which is facing challenges after years of severe drought, dwindling water supplies, decreasing water quality and farmland conversion for urban growth. The tour gives participants an understanding of the region's water use and issues as well as the agricultural practices, including new technologies and water-saving measures. Read about the 2018 tour here.
More information and online registration coming soon!