Registration Open for Virtual Journeys Into Key Water Regions This Fall
Engaging Online Events Include Overview Presentations, Guided Video Tours & Live Q&A With Experts in Chat Rooms
Immerse yourself in California's key water sources this fall with the Foundation's schedule of engaging virtual tours.
Each tour event will run from 2:30-5:30 p.m. PT and includes:
An overview presentation of the region's critical topics
A guided video tour of key locations — farms, wetlands, dams and reservoirs, wildlife habitats — to gain a stronger understanding on a variety of water supply issues and the latest policy developments
Live Q&A with experts in chat rooms so participants can dive deeper into the topics, including the drought gripping California.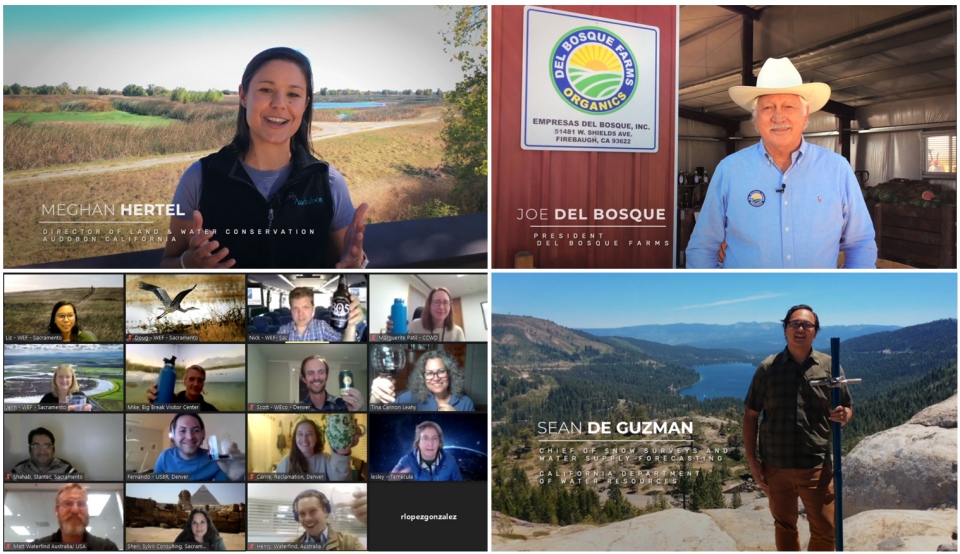 As part of the events, participants will receive a copy of one of our Layperson's Guides and be entered into a drawing to win one of our beautiful water maps.
Virtual Bay-Delta Tour: Thursday, Sept. 9
This tour traverses the Sacramento-San Joaquin Delta, a 720,000-acre network of islands and canals that serves as California's most crucial water and ecological resource. Hear from farmers, fish biologists, people working on restoration efforts and more. Register here!
Virtual Northern California Tour: Thursday, Oct. 14
Journey along the Sacramento River and its tributaries to gain a deeper understanding of the issues associated with a key source of water that supplies much of California. Visit Oroville and Shasta dams, rice fields and wildlife refuges, and hear from farmers, biologists and water managers. Register here!
Virtual Central Valley Tour: Thursday, Nov. 4
Explore water supply challenges in the San Joaquin Valley, one of the nation's most productive agricultural regions. You'll hear from farmers, water managers, disadvantaged communities and others about how they're meeting those challenges, including requirements under the Sustainable Groundwater Management Act. Register here!
Plus, be sure to save the dates for fall programming that we currently plan to host in person. Registration and details coming soon!
Headwaters Tour: Sept. 30 – Oct. 1

Two-day tour beginning and ending in Sacramento

37th Annual Water Summit: Oct. 28
Please Note: The Foundation will move forward with an abundance of caution for any in-person events as we continue to closely monitor developments with COVID-19, and make adjustments to programming format and schedule if necessary. The safety and health of our partners, event attendees and staff will remain the ultimate guide of our decisions.
Contact Programs Director Nick Gray with any questions via email.