Put Your Feet on the Ground Where a Dam Once Stood During Central Coast Tour November 6-7
San Clemente Dam project among sustainability efforts highlighted on scenic Central Coast; Early bird pricing ends October 7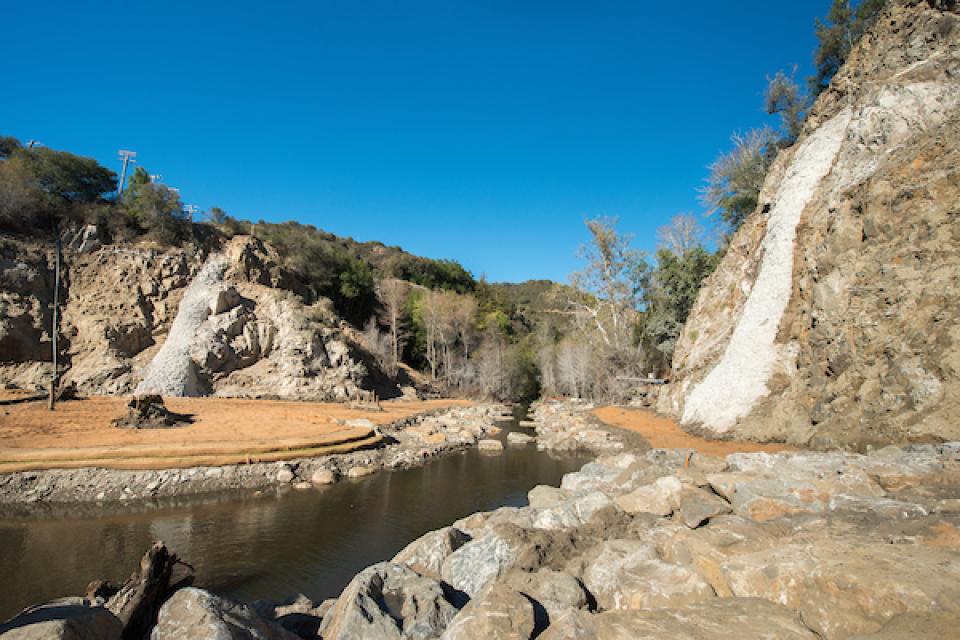 Get a firsthand look at a completed dam removal project near Monterey on our Central Coast Tour Nov. 6-7. The removal of San Clemente Dam on the Carmel River in 2015 was the largest project of its kind in California, and lessons learned from it are being applied to other projects across the state and the nation.
Although safety concerns from sediment buildup and seismic activity were the primary drivers for the dam's removal, it also opened up miles of spawning habitat for salmon and steelhead on the Carmel River that had been blocked for nearly 100 years.
The Foundation's final tour of 2019 is all new and will highlight this and other issues surrounding urban, agricultural and environmental water use on California's scenic Central Coast. Traveling from the technology hub of Silicon Valley's San Jose to the coastal enclave of Monterey and to the wine country of Paso Robles, participants will learn about the challenges of a region struggling to be sustainable with limited local supplies. Topics include ocean desalination, water recycling, seawater intrusion, agriculture and groundwater management.
Click here to register for this tour that begins and ends in San Jose, with an overnight stay in Paso Robles. You can take advantage of our "early bird" discount for a little while longer by registering before Oct. 7th!
Contact Programs Manager Nick Gray via email or at 916-444-6240 with any questions.