Only a Few Tickets Left for Northern California Tour
Venture into the Sacramento Valley to see Shasta and Oroville dams, farmland and habitat improvements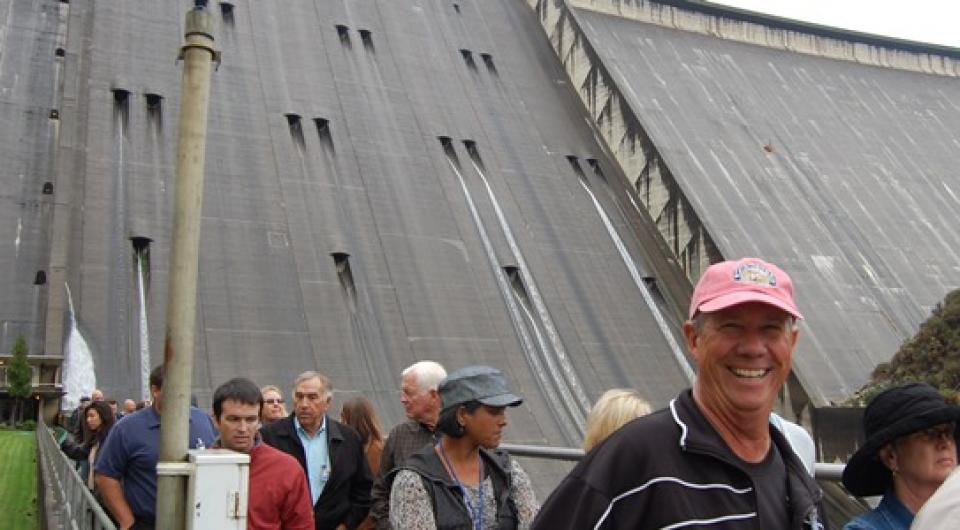 Only a few tickets are left for our annual Northern California Tour, Oct. 10-12, when we will venture deep inside Shasta Dam and tour wildlife refuges and rice fields as we learn about water use and salmon restoration efforts in the farm-heavy region.
In addition to Shasta Dam, we will see newly accessible views of the Oroville Dam spillway and get an on-site update of repairs to the cornerstone of the State Water Project, including live camera feeds from the ongoing construction site.
The tour also will visit the town of Sites where a new storage reservoir has been proposed.
Each year, participants on the Northern California Tour enjoy three days exploring the Sacramento Valley during the temperate fall. Join us as we travel through a scenic landscape along the Sacramento and Feather rivers visiting farms, wildlife refuges, dams and other sites to learn about issues associated with storing and delivering the state's water supply.
Click here to register or learn more about the tour, which begins and ends at Sacramento International Airport.
Contact Programs Manager Nick Gray via email or at 916-444-6240 with any questions.