New Stops and Speakers Give a Fresh Look at Sierra Nevada Watershed on Headwaters Tour June 27-28
Last chance to grab a seat on this two-day tour with overnight stay at Lake Tahoe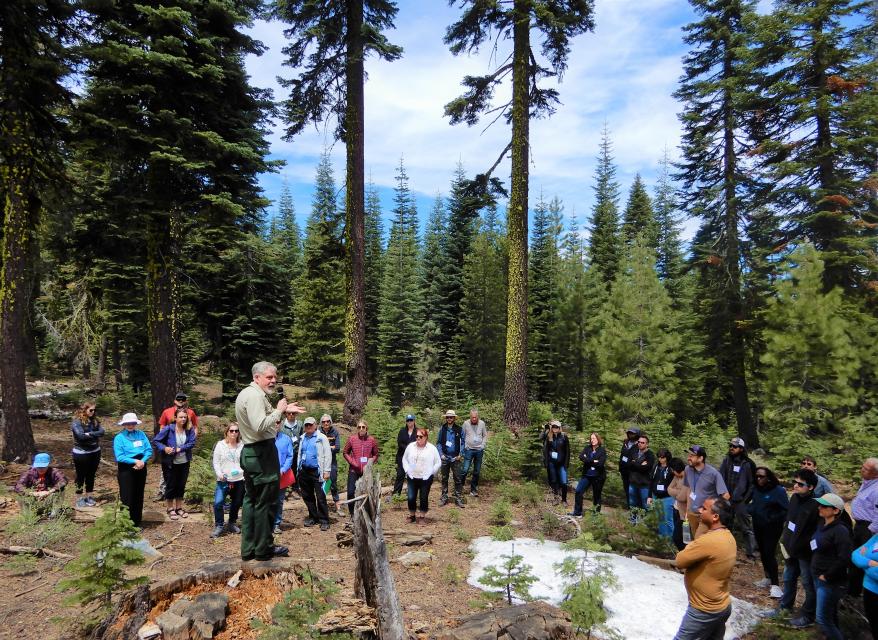 Our Headwaters Tour next week will feature a new route, new stops and some new speakers who will provide a fresh look at the Sierra Nevada watershed so vital to California's water supply.
Only a few seats are left for the June 27-28 tour and registration ends soon, so sign up here to ensure your spot!
Among the new stops:
A pilot project in the Yuba River watershed where Blue Forest Conservation is managing a collaborative effort to invest in restoration and apply the latest research on forest management practices to reduce fire. You'll hear from representatives of cooperating organizations such as Tahoe National Forest and Yuba Water Agency on how this cost-sharing approach intends to increase the pace and scale of forest restoration efforts.
New Bullards Bar Reservoir, which we'll visit for the first time on this tour to learn about a new initiative between Yuba Water Agency, the California Department of Water Resources and University of California, San Diego's Scripps Institution of Oceanography to study how atmospheric rivers affect the location, duration and intensity of storms. The research aims to help water managers make better decisions about optimal releases from the reservoir in advance of threatening storms.
You'll also hear from Helen Fillmore, climate researcher and Washoe Tribal Council member, about the Washoe's relationship to Lake Tahoe and the Sierra Nevada headwaters as they witness new and more extreme weather variability.
Join us for this 2-day, 1-night tour as we travel through two national forests with an overnight stay in Lake Tahoe to learn about upper watersheds and the critical role they play in water supply and quality across California. We will discuss meadow restoration, climate change and wildfire impacts.
Planned stops Include:
Eldorado National Forest
UC Berkeley's Blodgett Forest Research Station
King Fire burn site
Lake Tahoe
UC Davis Tahoe Environmental Research Center
Various locations along the American and Yuba rivers
Folsom Dam
Meadow and river restoration sites
Tahoe National Forest
Blue Forest Conservation project site – NEW!
New Bullards Bar Reservoir – NEW!
Click here for information on all our 2019 tours, and contact Programs Manager Nick Gray via email or at 916-444-6240 with any questions.