Latest Western Water Looks At Water Rights for Environment, Success Stories, and Online Shift
PPIC idea to set aside water for environment and stakeholder reaction examined in Western Water in-depth article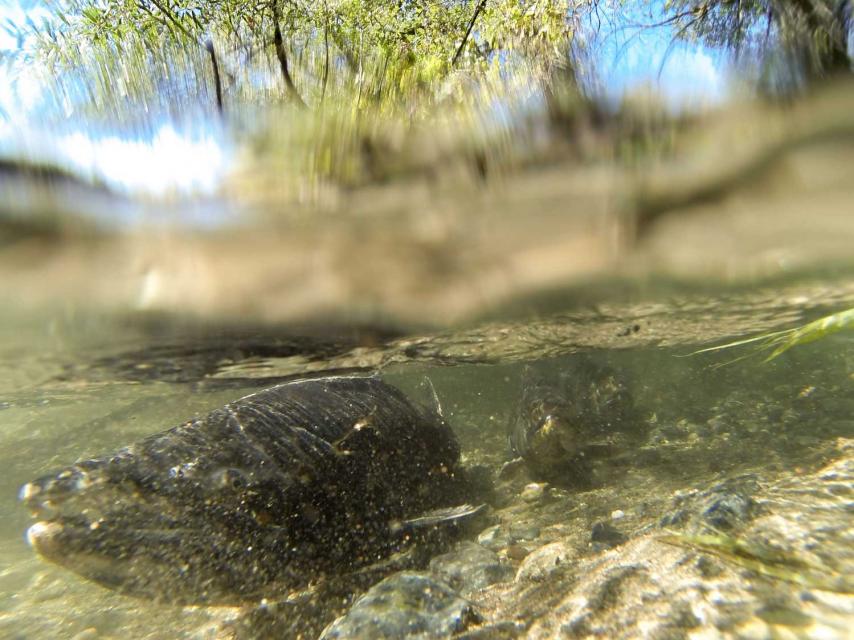 Water rights and water for the environment — there may be no California water topics more contentious than those two. In the latest Western Water in-depth article, writer Gary Pitzer takes a look at proposals to give something akin to a water right to the environment to protect fish and ecosystems.
In the hypersensitive world of California water, where differences over who gets what can result in epic legislative and legal battles, the idea sparks fear, uncertainty and promise.
The Public Policy Institute of California (PPIC) shook things up late last year by proposing a redesigned regulatory system featuring what they described as water ecosystem plans and water budgets with allocations set aside for the environment — an interest akin to, and having the same stature as, other water rights.
The PPIC believes its proposal can be accomplished without taking water away from others simply by making better use of water that's already earmarked for the environment.That doesn't allay concerns from farmers and cities, who fear that more water for the environment means less water for them.
Western Water also:
takes a look at two legal settlements that did dedicate water to the environment, along the Lower Yuba River near Marysville and along Putah Creek west of Davis.
explains the shift of Western Water to online after 40 years as a print magazine in a column by Executive Director Jenn Bowles. It's a change that comes as newsrooms throughout the West shrink and fewer reporters ply the water beat.
Read all three articles at www.watereducation.org/WesternWater, and sign up to receive emailed notices of new articles at www.watereducation.org/SignUp