Latest Western Water Explores Strategies for Managing Groundwater
Article highlights efforts in Arizona desert to manage demands on groundwater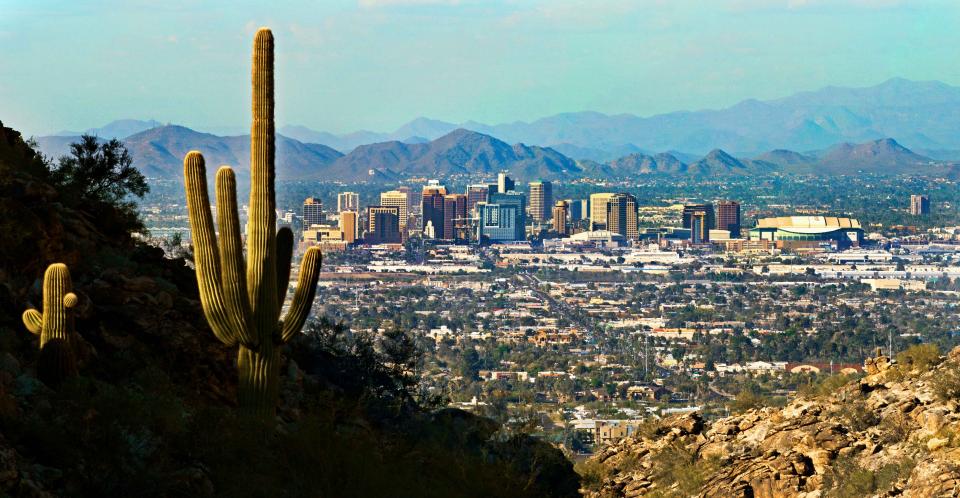 As California embarks on its unprecedented mission to harness groundwater pumping, the Arizona desert may provide one guide that local managers can look to as they seek to arrest years of overdraft.
Groundwater is stressed by a demand that often outpaces natural and artificial recharge. In California, awareness of groundwater's importance resulted in the landmark Sustainable Groundwater Management Act in 2014 that aims to have the most severely depleted basins in a state of balance in about 20 years.
Earlier this year, the Environmental Defense Fund detailed how nine groundwater basins in six states west of the Mississippi River have confronted the need to rebalance depleted aquifers and establish successful future management.
In a Western Water spotlight story, Gary Pitzer writes about strategies used in one of those basins noted in the EDF report: the Phoenix Active Management Area (AMA), which spreads 5,646 square miles across large urban centers and farmland in Arizona.
Read the article at www.watereducation.org/WesternWater. There you'll also find these recent Western Water articles:
You can sign up to receive emailed notices of new articles as they are published online at www.watereducation.org/SignUp.