Latest Western Water Explores Invasive Species Monitoring in the Delta, Highlights Cosumnes River Preserve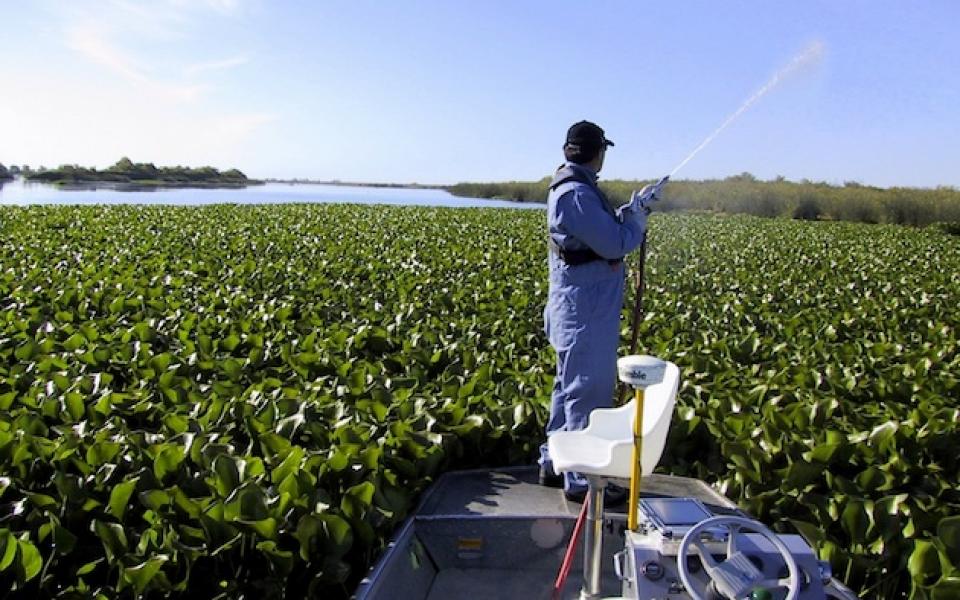 For more than 100 years, invasive species have made the Sacramento-San Joaquin Delta their home, disrupting the ecosystem and costing millions of dollars annually in remediation.
The latest invader is the nutria, a large rodent native to South America that causes concern because of its propensity to devour every bit of vegetation in sight and destabilize levees by burrowing into them. Wildlife officials are trapping the animal and trying to learn the extent of its infestation.
Even though invasive plants and animals long have been known to exist in California's water hub, tracking their extent in an area as large as the Delta — 738,000 acres — is an uneven task that could benefit from greater coordination and funding, a panel of experts recently told the Delta Independent Science Board.
Writer Gary Pitzer takes a look at the challenges in monitoring the Delta's invasive species and the hopes for improvements in a new Western Water Notebook article, which coincides with California Invasive Species Action Week.
The latest Western Water also takes readers On the Road to the Cosumnes River Preserve on the eastern edge of the Sacramento-San Joaquin Delta near Sacramento. The preserve, which includes valley oak forests and is wintering grounds for cranes, offers visitors a peek at what the Central Valley once looked like.
Read both articles at www.watereducation.org/WesternWater, and sign up to receive emailed notices of new articles at www.watereducation.org/SignUp.