Latest Western Water Examines State's Effort to Preserve Salton Sea, California's Largest Lake
Dust suppression, habitat are key elements in long-term plan to aid sea, whose ills have been a sore point in Colorado River management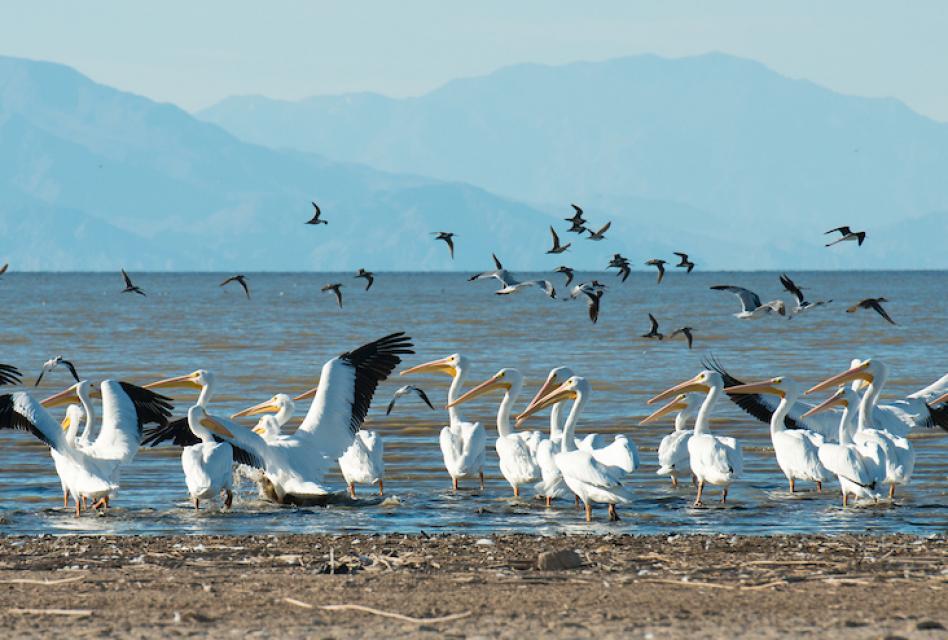 The Salton Sea in California's far southeast corner has challenged policymakers and local agencies alike to save the desert lake – a vital stopover for migrating birds – from becoming a fetid, hyper-saline water body inhospitable to wildlife and surrounded by clouds of lung-choking dust.
The state of California, long derided for its failure to act in the past, says it is now moving full-bore to address the sea's problems, with ambitious plans for wildlife habitat expansion and dust suppression.
The latest article in Western Water examines the state's efforts, the longstanding concerns of people living and working around the Salton Sea and how those concerns are affecting Colorado River management.

Western Water, the Foundation's flagship publication, has been providing in-depth coverage of water resource issues in California and the West since 1977 — first as a print magazine and now published entirely online.
You can sign up here to be alerted via email when new articles are published.
The Foundation's journalists — Jenn Bowles, who serves as executive editor of Western Water; editor Doug Beeman; and chief writer Gary Pitzer — bring deep experience covering natural resources in California and the West.