Latest Western Water Article Examines How Las Vegas Will Cope With Thirstier Days As Climate Change Turns Up the Heat
Aggressive conservation efforts could provide examples for Southwestern cities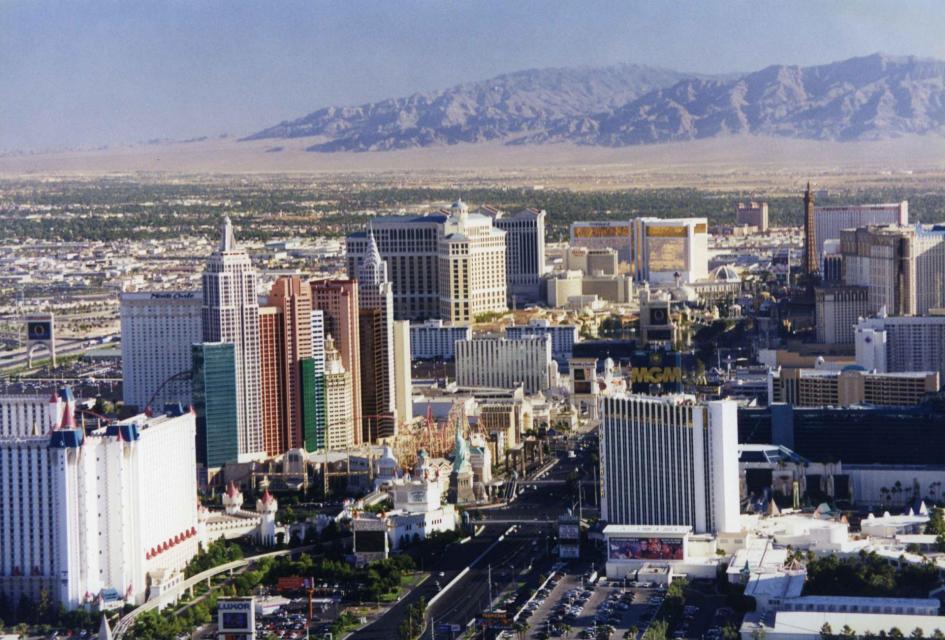 Las Vegas, known for its searing summertime heat and glitzy casino fountains, is projected to get even hotter in the coming years as climate change intensifies. As temperatures rise, water demand for the desert community is expected to spike. That is not good news in a fast-growing region that depends largely on a limited supply of water from an already drought-stressed Colorado River.
Our latest article in Western Water examines how authorities are responding, trying to wring more water savings out of everything from ice machines and grassy medians to industrial cooling towers, an aggressive conservation effort that could provide examples for communities throughout the Southwest.
This article on how climate change will affect water supplies and demand in one of the hottest cities in the nation is just the latest deep dive into Western water resource issues from our journalism team. Western Water's recent in-depth articles included:
Western Water has been providing in-depth coverage of water resource issues in California and the West since 1977 — first as a print magazine and now published entirely online.
The Foundation's journalists — Jenn Bowles, who serves as executive editor of Western Water; editor Doug Beeman, and chief writer Gary Pitzer — bring deep experience covering natural resources in California and the West.
Sign up here to get the latest Western Water articles from the Foundation delivered directly to your inbox.