Last Chance to Sign Up for Virtual Water Journey Across the Central Valley, Today's Q&A Session on 2021 Water Leader Applications
It's your last chance to sign up for a few events this week:
Today at 3 p.m.: Are you considering applying for our 2021 Water Leaders class or supporting an applicant as their boss?
Sign up for a 30-minute Q&A session at 3 p.m. with Executive Director Jenn Bowles, who will offer details on the one-year program and tips for completing a solid application. The program deepens knowledge on water, enhances individual leadership skills and prepares class members to take an active, cooperative approach to decision-making about water resource issues. Get more info on the free Zoom event and learn how you can sign up to attend.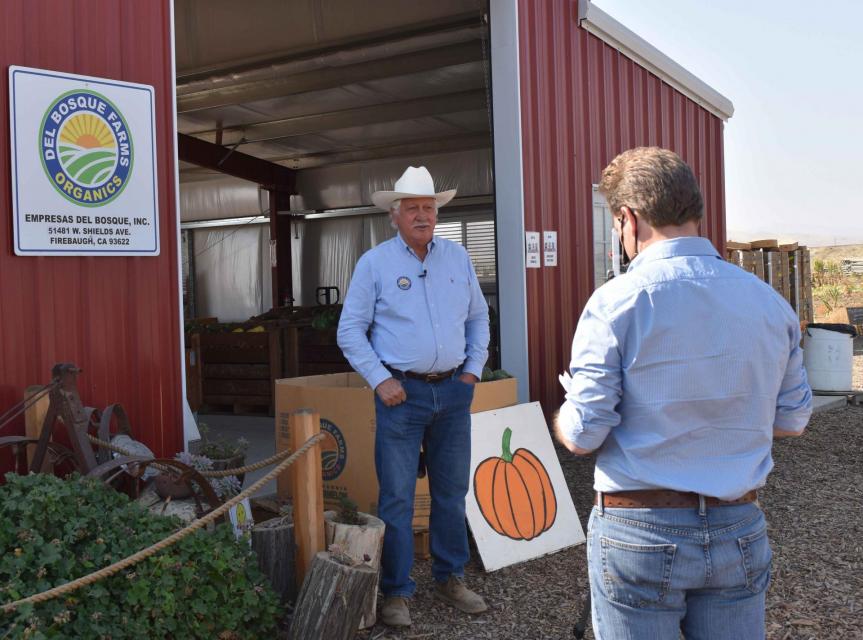 Thursday at 2:30 p.m: Join us Nov. 19 for the Central Valley Tour as we explore water supply challenges in the San Joaquin Valley, one of the nation's most productive agricultural regions. You'll hear from farmers, water managers, disadvantaged communities and others about how they're meeting those challenges, including the Sustainable Groundwater Management Act. Get your ticket to the three-hour virtual journey here.
Dec. 10: Registration is also open for our San Joaquin River Restoration Tour, examining one of the nation's largest and most expensive river restoration projects.
The project is aimed at restoring flows to a 60-mile, mostly dry stretch of river to revive chinook salmon runs while reducing or avoiding adverse water supply impacts to farmers. See hard-to-reach sections of the river and hear from biologists and farmers about the progress and challenges involved in bringing salmon back to the San Joaquin River. Get your tickets for the three-hour virtual journey here.
A limited number of need-based scholarships are available for all tours. Contact Nick Gray at ngray@watereducation.org for more information.