Join Your Favorite Tour Guide on a Virtual Journey of a Sierra Watershed
Aug. 6 Headwaters Tour includes exclusive screening and live Q&A with scientists, water managers and others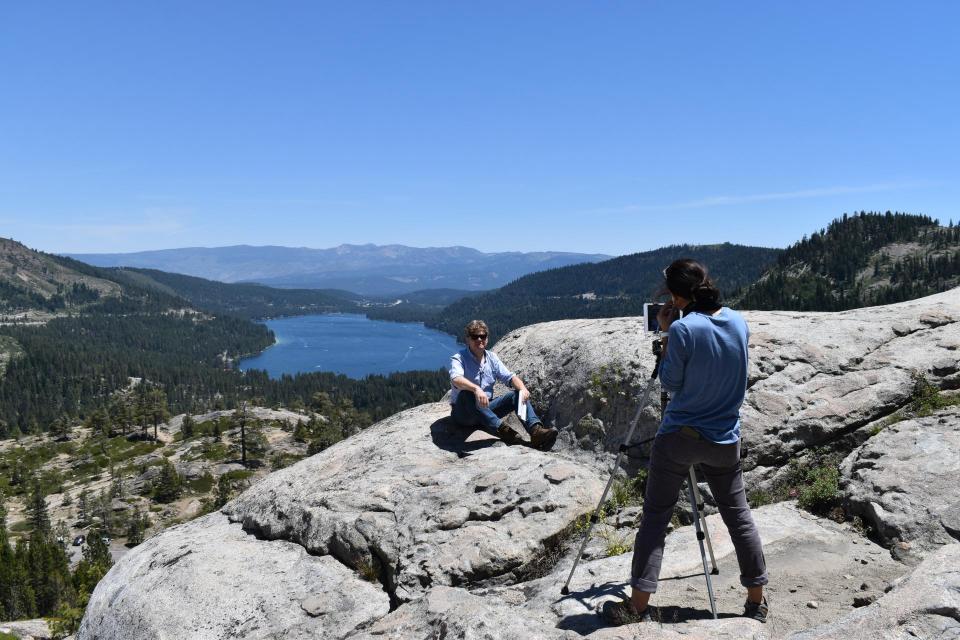 Our water tours are lauded because they are both fun and educational. You can still experience both Aug. 6 when your favorite tour guide Nick Gray takes you on a virtual journey across a Sierra watershed during our Headwaters Tour.
Nick will take you to the crest of the Sierras to learn how snowpack is measured, how it informs water management statewide and what we can expect from climate change. He will also bring you deep into the Eldorado National Forest to visit a meadow restoration and to a forest lab operated by UC Berkeley to learn how research is quantifying the benefits of a more naturally thinned forest on water supply.
Known for his charm and bad "dad jokes" on our in-person tours, Nick will guide you from stop to stop across the American River watershed. He'll meet up with scientists, water managers and policy experts along the way.
Executive Director Jenn Bowles kicks off the tour, as is typical, along the American River in Sacramento to offer context to the issues.
Both Nick and Jenn will be available during the virtual tour along with the key speakers. And just like our in-person tours, you'll be able to ask questions of the scientists, water managers and others who are on the front line of finding ways to deal with challenges happening in our forests – climate change, reduced snowpack, overcrowded forests, wildfires.
Register here for this unique experience! The Aug. 6 event begins at 4 p.m. with an exclusive screening of the virtual tour followed by Q&A opportunities.
Registration includes a copy of our Layperson's Guide to California Water or a copy of our Layperson's Guide to Climate Change & Water Resources.
In addition, we'll hold a drawing during the event for one of our beautiful California water maps.
The video features:
Dave Eggerton, executive director of the Association of California Water Agencies
Sean de Guzman, chief of snow surveys and water supply forecasting for the California Department of Water Resources
Brittany Covich, policy and outreach manager for the Sierra Nevada Conservancy
Ariel Roughton, research stations manager at UC Berkeley's Blodgett Forest Research Station
Dr. Safeeq Khan, specialist with the UC Cooperative Extension, Water and Watershed Sciences
Andy Fecko, general manager of Placer County Water Agency
Send Nick Gray, our programs manager, any questions via email.