Inaugural Colorado River Water Leaders Class Releases Recommendations for Post 2026 River Operating Guidelines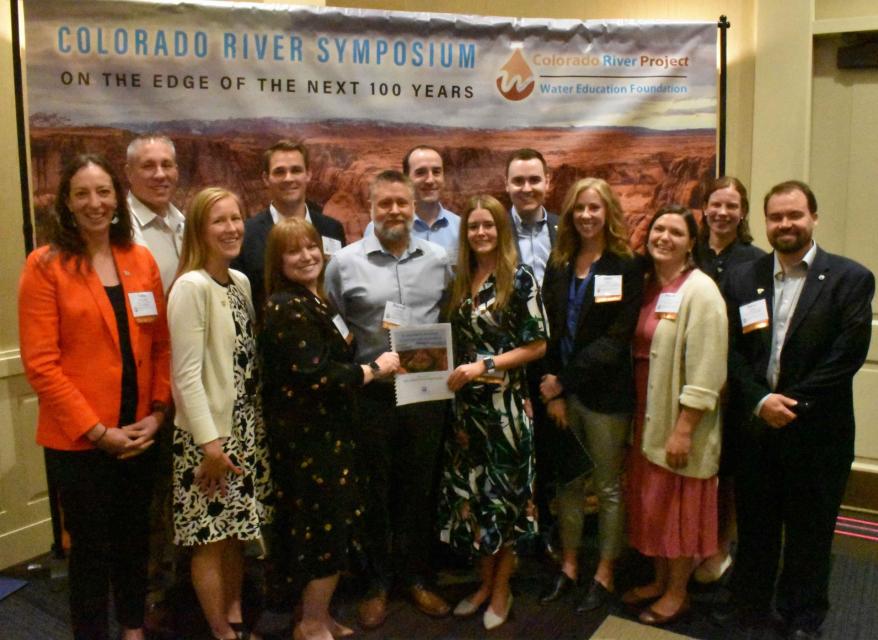 Our inaugural 2022 Colorado River Water Leaders class completed its six-month program with a report outlining key policy recommendations for managing the Colorado River after existing operating guidelines expire in 2026.
The class of 13 up-and-coming leaders included engineers, lawyers, resource specialists, scientists and others working for public, private and nongovernmental organizations from across the river's basin. The class had full editorial control to choose its recommendations.
Class members presented their recommendations at the Foundation's biennial Colorado River Symposium, an invitation-only event in Santa Fe, N.M., whose audience included key water managers, state and federal officials, tribal leaders and other interested groups from throughout the Colorado River Basin.
The biennial Colorado River Water Leaders program is modeled after our California Water Leaders program, which allows participants to deepen their knowledge on water, enhance individual leadership skills and prepare participants to take an active, cooperative approach to decision-making about water resource issues. Leading experts and top policymakers served as mentors to class members. Our next Colorado River Water Leaders class will be in 2024.
Among the Colorado River Water Leaders' key recommendations:
Improve the planning process through increased frequency, communication and engagement with water interests
Establish a more holistic approach to systems management that balances water use with available supply and inflows that provides flexibility and allows the system to recover and build resilience.
Leverage the political power of the Colorado River Basin to push Congress for large-scale, predictable federal investment.
Incorporate the environment in the next round of Colorado River operating guidelines.
Click here to read the full report.