Headwaters Tour Explores the Role of Forest Management in Watershed Health From Research to Application
June 27-28 tour will include stops at forest research station and a pilot project aimed at forest restoration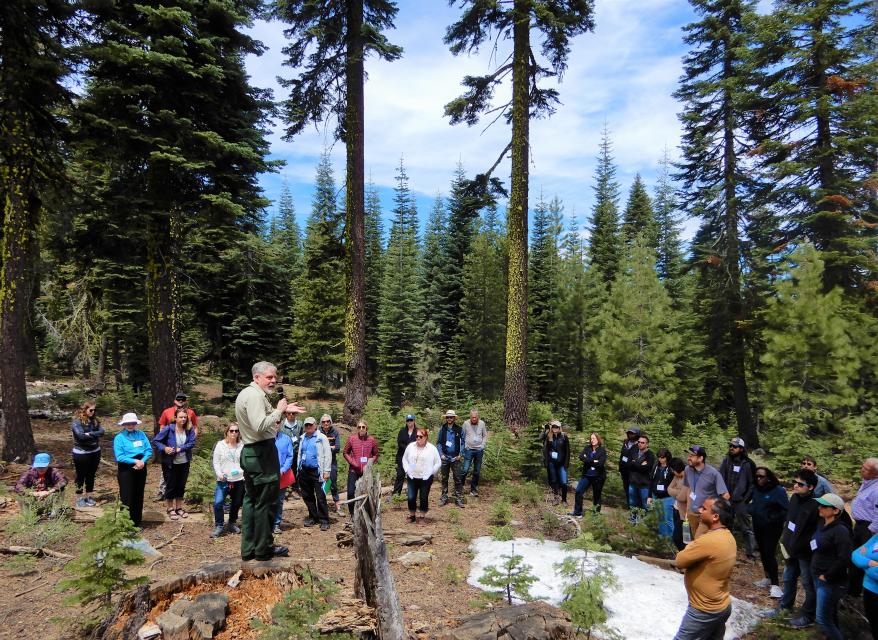 Sixty percent of California's developed water supply originates high in the Sierra Nevada, making the state's water supply largely dependent on the health of Sierra forests. But those forests are suffering from ecosystem degradation, drought, wildfires and widespread tree mortality.
On our Headwaters Tour June 27-28, we will visit Eldorado and Tahoe national forests to learn about new forest management practices, including efforts to both prevent wildfires and recover from them.
Among the tour highlights:
A stop at UC Berkeley's Blodgett Forest Research Station in the American River watershed, where experts are studying tree growth, forest succession, harvesting costs, water yield, forest insect and disease dynamics, forest ecology and wildlife population dynamics, among other timely topics.
Experts from the U.S. Forest Service and several state and local agencies will explain their work, their challenges and what the future holds for forest management.
We'll get a glimpse of that future when we visit a pilot project in the Yuba River watershed where Blue Forest Conservation is managing a collaborative effort to invest in restoration and apply the latest research on management practices.
The 2-day, 1-night tour, with an overnight in Lake Tahoe, travels through the Sierra Nevada foothills, into the mountains and around the Lake Tahoe Basin to learn about upper watersheds and the critical role they play in water supply and quality across California. We will discuss meadow restoration, climate change, wildfire impacts and water quality.
You can take advantage of our "early bird" discount by registering by May 27th!
Click here for information on all of our 2019 tours, and contact Programs Manager Nick Gray via email or at 916-444-6240 with any questions.