Former Interior Secretary Bruce Babbitt to Give Anne J. Schneider Lecture April 3
Babbitt, a former Arizona governor, has a long history of involvement in Western water issues, including in Sacramento-San Joaquin Delta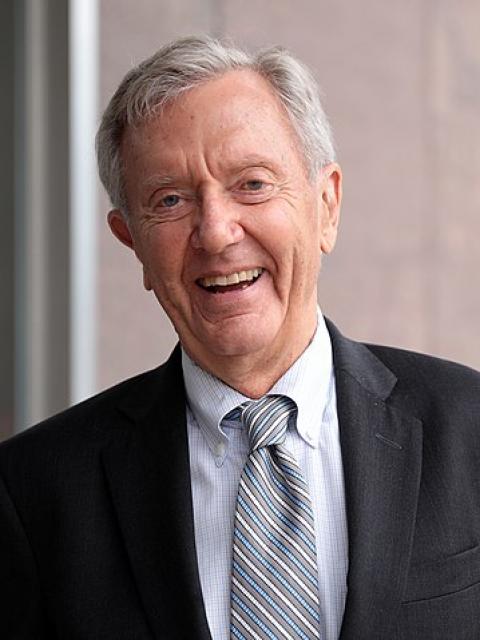 Former Interior Secretary and Arizona governor Bruce Babbitt will be the distinguished speaker at the 2019 Anne J. Schneider Lecture on April 3 at the Crocker Art Museum in downtown Sacramento.
Babbitt's talk is titled "Parting the Waters — Will It Take a Miracle?"
The event begins at 4 p.m. in the Crocker Art Museum's Setzer Auditorium. The lecture will be followed by a conversation with Ellen Hanak, director of the Public Policy Institute of California's Water Policy Center, and a reception. Here is where to sign up for the event, which is free.
Babbitt has a long history in water, both in Arizona and in California. In 2016, former Gov. Jerry Brown hired Babbitt to help gain support for conveyance to move water around or under the Sacramento-San Joaquin Delta.
In 1994, as President Bill Clinton's Interior secretary, Babbitt helped negotiate the Bay-Delta Accord. That agreement initiated a cooperative planning effort involving federal, state, environmental and water officials intended to protect the Sacramento-San Joaquin Delta and provide water to urban and agricultural interests.
And as governor of Arizona, Babbitt signed that state's landmark 1980 Groundwater Management Act, which restricted expansion of irrigated agriculture, set a goal of safe yield in certain areas and set in motion a requirement that new municipal growth show it has an assured 100-year water supply.
The annual lecture is named in honor of Anne J. Schneider, acknowledged as one of the first women to become well-known and well-respected in the field of California and Western water law. Justice Ronald B. Robie gave the inaugural Anne J. Schneider Memorial Lecture in May 2012.