Farming in the Sacramento Valley a Highlight of the Northern California Tour Oct. 10-12
Discover the various roles agriculture plays in the water story of the Sacramento River and its tributaries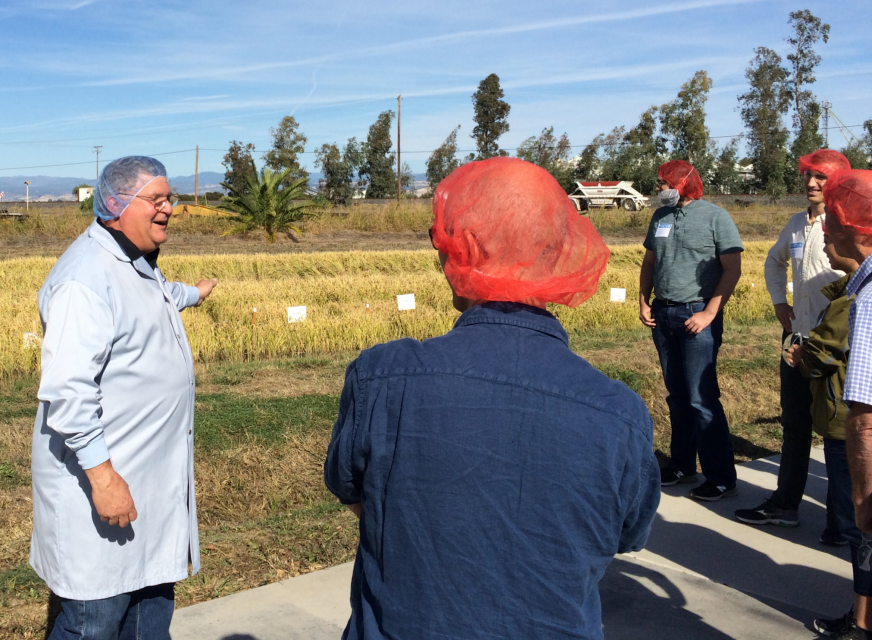 Our Oct. 10-12 Northern California Tour will explore the myriad agricultural uses of water throughout the Sacramento Valley, including the latest ways in which farms are adapting to changes in California's groundwater and surface water resources.
The valley, the northern portion of California's Central Valley, is known for some 2 million acres of farmland irrigated by the Sacramento River and its tributaries, along with groundwater. Primary crops grown in the region include rice, peaches, plums, tomatoes, walnuts and other nuts.
Tour participants will visit rice fields and production operations at Lundberg Family Farms and stop along the Sacramento River to chat with representatives of River Garden Farms, which launched a salmon habitat project. The tour will stop at irrigation districts and canal authorities to see firsthand how agricultural needs are balanced with those of fisheries and cities, and how those districts are meeting requirements of the state's Sustainable Groundwater Management Act.
Each year, participants on this tour enjoy three days exploring the Sacramento Valley during the temperate fall. Join us as we travel through a scenic landscape visiting wildlife refuges, dams and other sites to learn about issues associated with storing and delivering the state's water supply.
Click here to register or learn more about the tour, which begins and ends at Sacramento International Airport.
Contact Programs Manager Nick Gray via email or at 916-444-6240 with any questions.