Explore Epicenter of Drought and Groundwater Sustainability on the Central Valley Tour
Tickets Are Going Fast For Our April 20-22 Trip Through The San Joaquin Valley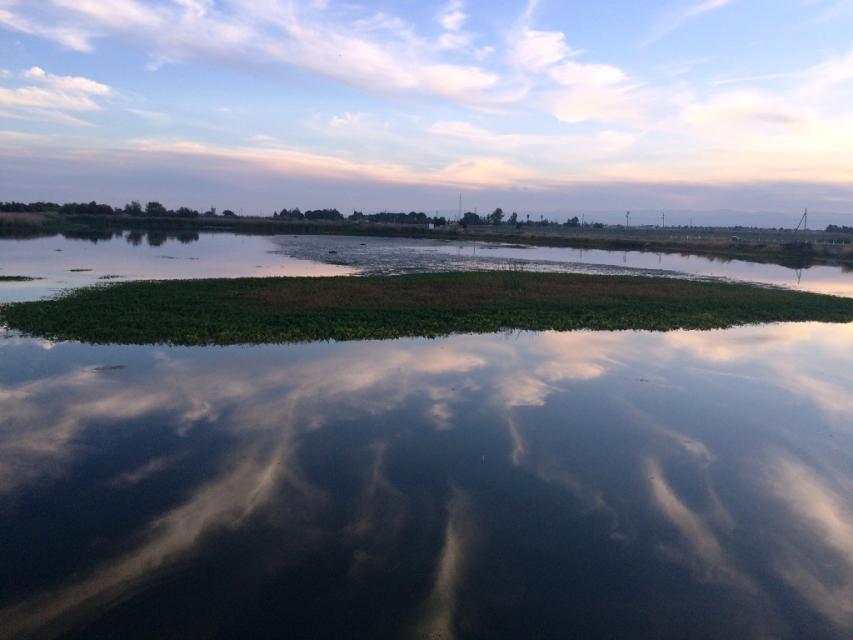 The San Joaquin Valley is at the epicenter of California's myriad water challenges, confronting little to no water deliveries and increasing pressure to reduce groundwater usage to sustainable levels. A third straight disappointingly dry winter is deepening water security concerns across one of the country's most critical agricultural landscapes.
How are the water suppliers that have been largely cut off from state and federal projects going to get through the summer? And will there be enough water this year to satisfy the competing needs of farms, people and the environment?
Your best opportunity to understand this region's challenges and opportunities is to join us on our Central Valley Tour April 20-22.
Each year, we spend three days traveling the southern portion of the Central Valley – the San Joaquin Valley – to bring you face-to-face with some of the most important leaders and experts in water storage, management and delivery, agriculture, habitat and land use policy.
Participants will learn how the region is ground zero for water quality and access challenges facing disadvantaged communities from the Community Water Center, as well as the challenges facing farmers as well as water and environmental managers. They will also hear about a recently announced memorandum of understanding intended to keep more water in the region's rivers for fish.
Among the spots we visit:
Friant and Terminus dams
Mendota Pool
San Joaquin Valley farms
San Luis National Wildlife Refuge
Kern Water Bank
San Luis Reservoir, the nation's largest off-stream reservoir and a key water facility serving both the State Water Project and the federal Central Valley Project.
The tour begins and ends in Sacramento, with a fast-paced trek over three days down the west side of the valley, through the Tulare Lake Basin and back up the east side. Seats are going quickly, so get your ticket here before they're gone!
Click here for information on all of our 2022 tours, and contact Programs Director Nick Gray via email with any questions.