Central Valley Tour Offers Unique View of San Joaquin Valley's Key Dams and Reservoirs
March 14-16 tour includes major federal and state water projects
Get a unique view of the San Joaquin Valley's key dams and reservoirs that store and transport water on our March Central Valley Tour.
Our Central Valley Tour, March 14-16, offers a broad view of water issues in the San Joaquin Valley. In addition to the farms, orchards, critical habitat for threatened bird populations, flood bypasses and a national wildlife refuge, we visit some of California's major water infrastructure projects.
On the west side of the valley, we stop at San Luis Reservoir in the Diablo Range. It is an off-stream storage reservoir, meaning it does not impound a natural water source but is filled by other means. Delta water is pumped uphill from the O'Neill Forebay and stored for both the State Water Project and the Central Valley Project.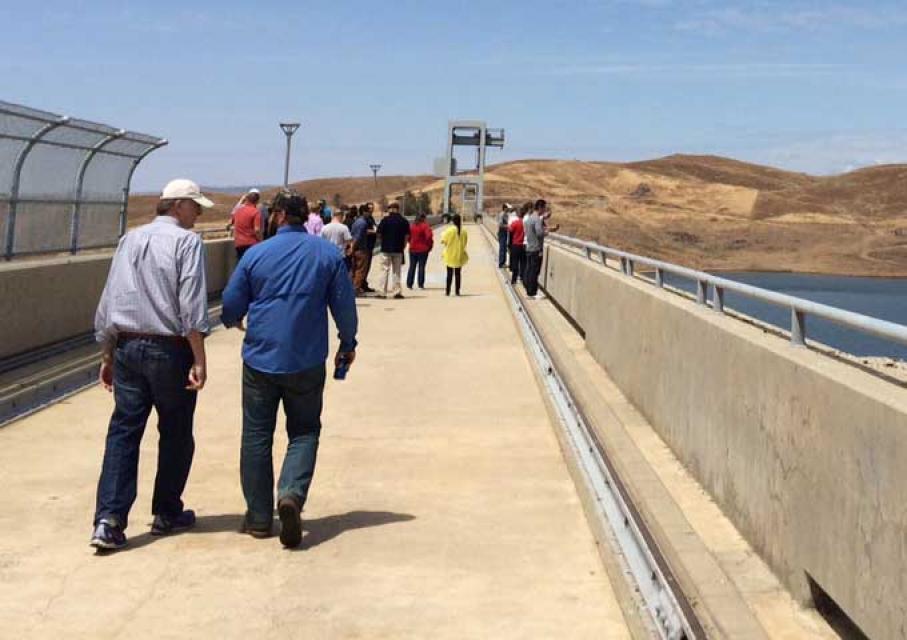 On the east side of the valley, we visit several reservoirs that capture water flowing from the Sierra Nevada. Millerton Lake behind Friant Dam holds water from the San Joaquin River as part of the Central Valley Project. Water is diverted into the Friant-Kern and Madera canals, where some of it then flows more than 100 miles downstream to the Kern Water Bank, which we also visit. That 20,000-acre facility recharges aquifers in the Kern County Subbasin.
Pine Flat Dam is on the Kings River in eastern Fresno County. Our guide on this section of the tour is the watermaster of the Kings River, who gives a long history of the impacts the dam has had on the region.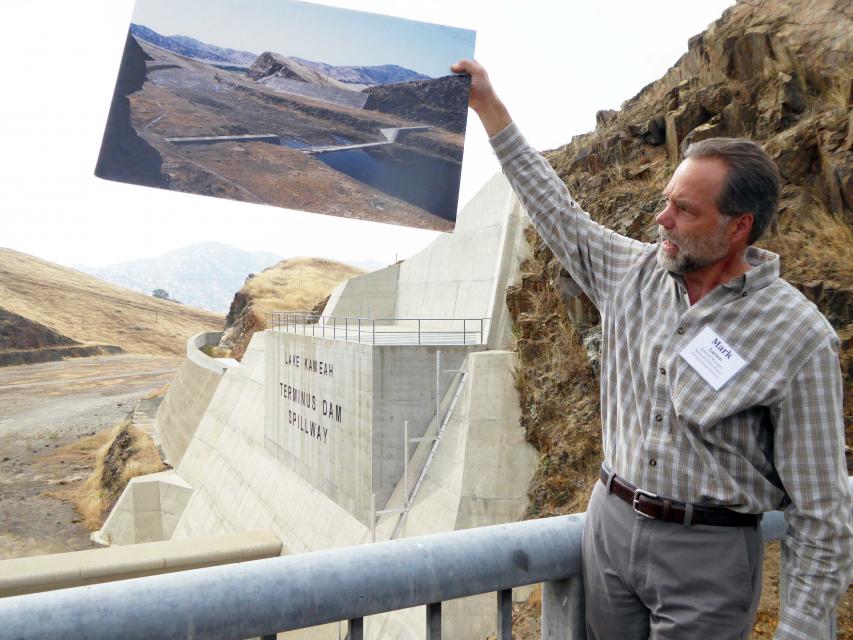 Terminus Dam at Lake Kaweah in Tulare County provides flood control for cities such as Visalia, 500,000 acres of farmland and more than 300,000 people. This dam features some of the largest fusegates in the world.
Tickets are available at an early-bird discount through Feb. 14. Click here to get more details and register securely online. Send any questions to Tour Director Dan Scott or call him at (916) 444-6240.