2020 Water Leaders Class Releases Policy Recommendations for Adapting California Water Management to Climate Change
Class members to discuss topic at next month's Urban Water Institute Conference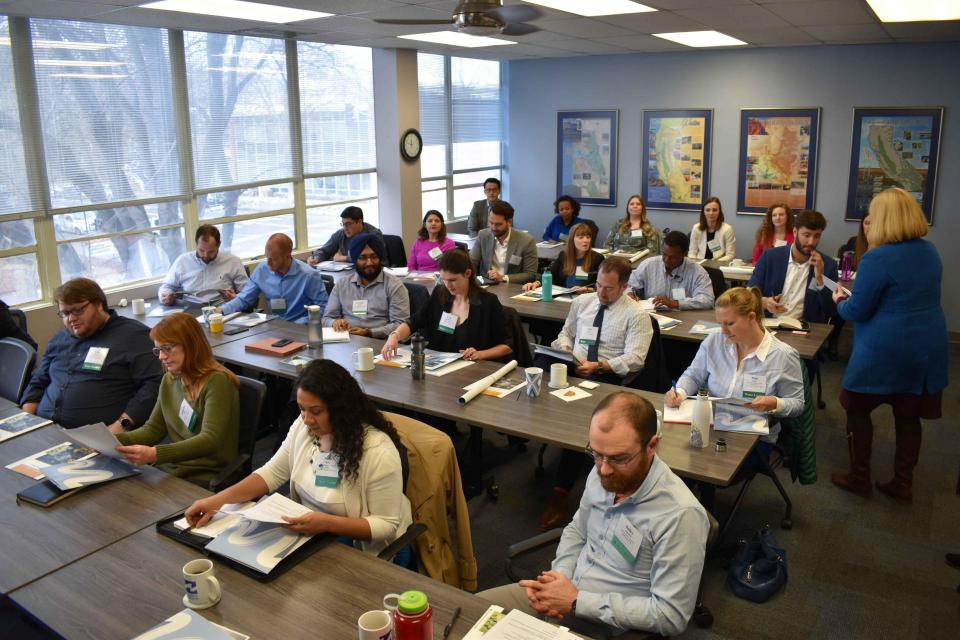 Our 2020 Water Leaders class completed its year with a report outlining policy recommendations for adapting California water management to climate change.
The class of 23 up-and-coming leaders from various stakeholder groups and backgrounds – engineers, attorneys, planners, farmers, environmentalists and scientists - had full editorial control to choose recommendations.
Among their key recommendations:
Develop and maintain a diversified and integrated system of infrastructure to promote resilience, sustainability and operational flexibility.
Update regulations and laws to allow the state's water systems to be managed in a way that encourages adaptation as conditions change.
Improve the collection, use and sharing of data, including climate data, to address flooding, water supply and ecosystem management.
Click here to read their full report.
And catch a panel of 2020 Water Leaders that will be addressing climate change at the Urban Water Institute's Spring Virtual Water Conference on Feb. 17-18. See a draft agenda here.