2020 Water Leaders Class Examines Impact of Climate Change on Water Resources
Up-and-coming water professionals chosen for highly competitive program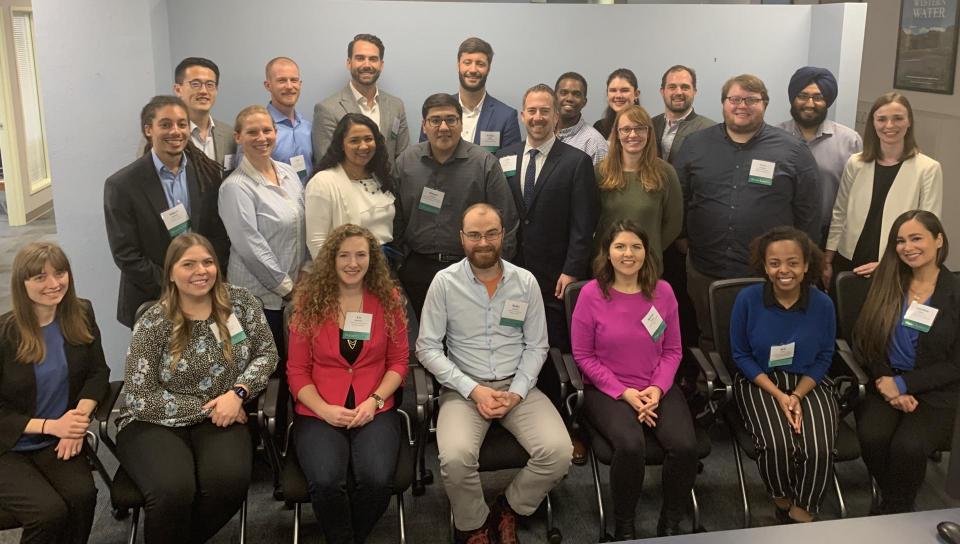 Twenty-three early to mid-career water professionals from across California have been chosen for the 2019 William R. Gianelli Water Leaders Class, the Water Education Foundation's highly competitive and respected career development program.
The class will spend the year examining how water management can respond to climate change in California and offer policy recommendations for adapting a water system built to collect snowmelt to one that can respond to more rain and longer droughts that result from a changing climate.
At the end of their year, class members will present the results of their project to the Foundation's Board of Directors.
The Water Leaders class includes engineers, lawyers, resource specialists, farmers, environmentalists and others from a range of public and private entities and nongovernmental organizations from throughout the state. The roster for the 2020 Water Leaders can be found here.
Begun in 1997, the William R. Gianelli Water Leaders Class is a one-year program that identifies up-and-coming community leaders from diverse backgrounds and educates them about water issues.
This year, the Wayne Clark Young Professional's Water Education Scholarship was awarded to Cora Kammeyer, research associate with Pacific Institute. The scholarship was established by the Urban Water Institute in honor of its founder, Wayne Clark, who passed away in 2018.
In addition, the inaugural John P. Fraser Water Leaders Fellowship was awarded to Helen Rocha, associate civil engineer at Sacramento County Water Agency. The fellowship was created by the Association of California Water Agencies to honor former long-time ACWA Executive Director John P. Fraser.
The Water Leaders program, led by Foundation Executive Director Jennifer Bowles deepens knowledge on water, enhances individual leadership skills and prepares participants to take an active, cooperative approach to decision-making about water resource issues. Leading stakeholders and top policymakers serve as mentors to class members.