2019 Water Leaders Class Examines Impact of Wildfires on Water Resources
Up-and-coming water professionals chosen for highly competitive program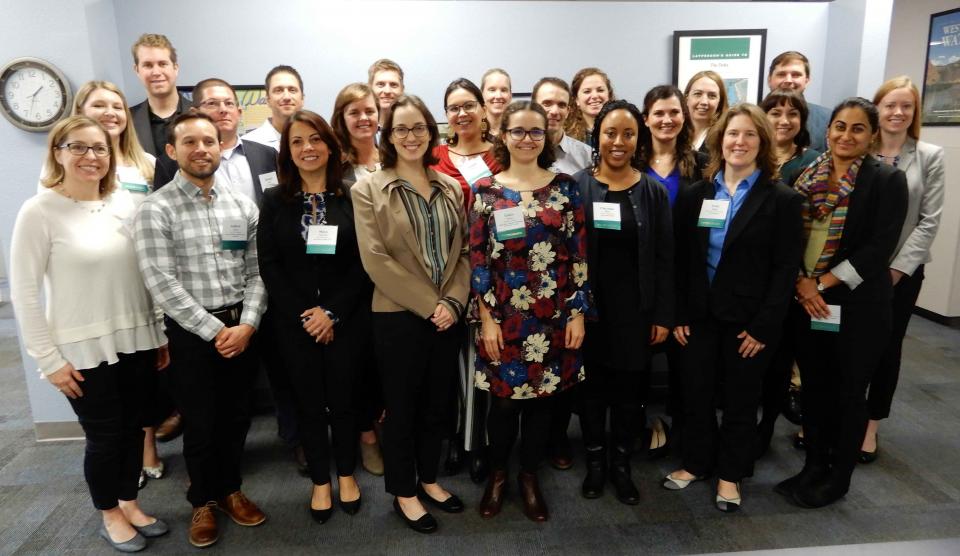 Twenty-three early to mid-career water professionals from across California have been chosen for the 2019 William R. Gianelli Water Leaders Class, the Water Education Foundation's highly competitive and respected career development program.
The class will spend the year examining the impact wildfires have on the supply and quality of water resources in California and offering policy recommendations to help address those impacts. The topic is a timely one in the wake of two successive years of devastating wildfires in California, and with eight of the state's 20 largest fires since 1932 occurring in just the last 10 years. At the end of their year, class members will present the results of their project to the Foundation's Board of Directors.
The Water Leaders class includes engineers, lawyers, resource specialists and others from a range of public and private entities and nongovernmental organizations from throughout the state. The list of 2019 water leaders can be found here.
Begun in 1997, the William R. Gianelli Water Leaders Class is a one-year program that identifies up-and-coming community leaders from diverse backgrounds and educates them about water issues.
This year, the Wayne Clark Young Professional's Water Education Scholarship was awarded to Adriana Renteria, regional water management coordinator with the Community Water Center in Visalia. The scholarship was established by the Urban Water Institute in honor of its founder, Wayne Clark, who passed away in 2018.
The Water Leaders program, led by Foundation Executive Director Jennifer Bowles and coordinated by Kasey Chong, deepens knowledge on water, enhances individual leadership skills and prepares participants to take an active, cooperative approach to decision-making about water resource issues. Leading stakeholders and top policymakers serve as mentors to class members.