Overcoming the Deluge: California's Plan for Managing Floods (DVD)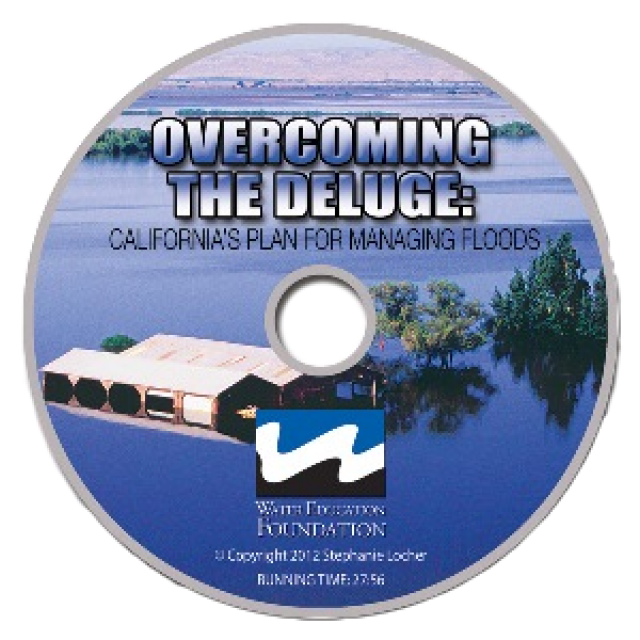 This 30-minute documentary, produced in 2011, explores the past, present and future of flood management in California's Central Valley. It features stories from residents who have experienced the devastating effects of a California flood firsthand. Interviews with long-time Central Valley water experts from California Department of Water Resources (FloodSAFE), U.S. Army Corps of Engineers, Bureau of Reclamation, Central Valley Flood Management Program and environmental groups are featured as they discuss current efforts to improve the state's 150-year old flood protection system and develop a sustainable, integrated, holistic flood management plan for the Central Valley.
This documentary was produced by Emmy award-winning producer Stephanie Locher, with technical advice and funding from the Water Education Foundation, and aired on Sacramento's local PBS station, KVIE, in 2011.