Liz McAllister
Programs Coordinator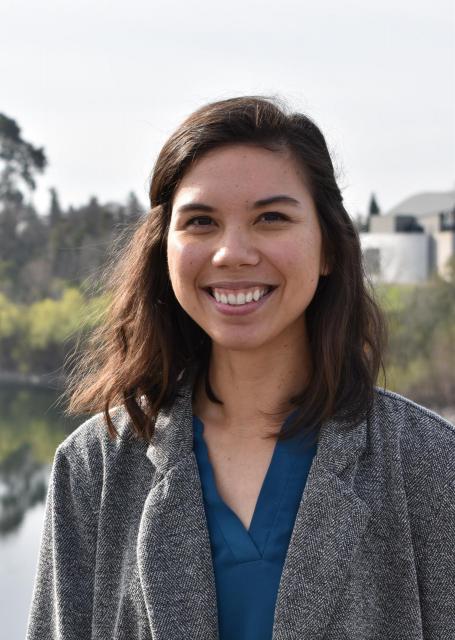 Liz helps the team to carry out in-person events such as tours, conferences, workshops and more! Behind the scenes, she lends her multimedia experience to all that the Foundation does.
Liz graduated from the University of California, Davis with a bachelor's degree in design, focusing both on designing strategy to improve interactions between social and ecological systems as well as the study of human rights.
During her time at Davis, she was selected as a UN Millennium Fellow and worked with a cohort of students to implement the United Nations' Sustainable Development Goals. She also traveled throughout Lebanon and Nepal participating in and documenting international research projects by writing blogs, taking photographs and designing museum exhibits.
Prior to joining the Foundation, Liz worked with an unincorporated community in Los Angeles County to complete a low-impact development project focused on watershed restoration. She brings to the table a multifaceted perspective on environmental education.
In her free time, Liz can be found hiking any trail she can find, spending time with family and drinking coffee with friends.