KIDs: Discover Storm Water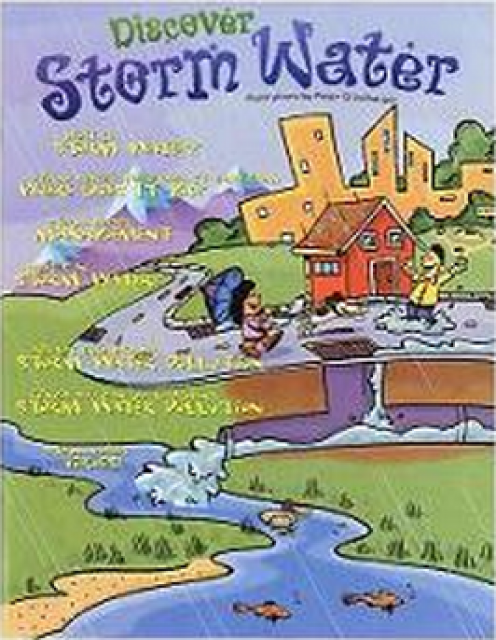 For ages 8-12, this colorful, 16-page activity book features informative text, activities, investigations, and experiments designed to teach awareness of storm water and how to prevent pollution. Pull on your rain boots and try to imagine what your town would be like without storm drains.
Readers can calculate runoff on permeable and impermeable surfaces, follow the maze of nonpoint source pollution, and apply best management practices. Part of the KIDs Series, published by The Project WET International Foundation.