Former California Natural Resources Secretary Mike Chrisman Elected Board President of Water Education Foundation
Celeste Cantú, former Reclamation Commissioner Bob Johnson hold key board posts; ACWA's Dave Eggerton among new board members joining preeminent nonprofit focused on water education
SACRAMENTO, Calif. _ Mike Chrisman, who served as California natural resources secretary for seven years under former Gov. Arnold Schwarzenegger, was elected president of the Water Education Foundation's board of directors. He follows in the footsteps of his father, Ira "Jack" Chrisman, who was the Foundation's founding president in 1977.
"The Foundation is near and dear to my heart," said Chrisman, who runs his family's ranching and farming business in Tulare County. "My father and I both viewed his dedication to the Foundation as a true personal legacy and I'm proud to follow in his footsteps as board president."
Chrisman replaces Bob Johnson, who had been president since 2017. Johnson, a former commissioner of the U.S. Bureau of Reclamation who is a senior adviser for Water Strategies LLC and a senior consultant with HDR Engineering, will remain on the board as past president.
"Leading the board was a highlight of my life," Johnson said. "I'm thrilled to have helped the organization with its success in California and the West in the past couple years, and excited to keep working on its behalf."
An impartial nonprofit based in Sacramento, the Foundation was founded in 1977 and focuses on producing news, maps, publications, workshops and tours to raise awareness of water issues in California and across the Colorado River Basin. In addition, the Foundation serves as the California coordinator of Project WET (Water Education for Teachers) and hosts a yearlong professional development program known as Water Leaders. The Foundation is led by Executive Director Jennifer Bowles who oversees a staff of 9 people.
In all, a volunteer board of more than 30 directors representing a broad cross-section of water, education, business, environmental, agricultural and public interest communities governs the Foundation.
In addition to Chrisman's election, longtime board member Celeste Cantú with Water Solutions Network was named vice president; Yung-Hsin Sun with Stantec was elected secretary and JaNell Cook, with HDR Inc., remains as treasurer.
New Board Members
Joining the board as new members in 2020 are:
Dave Eggerton, executive director of the Association of California Water Agencies who participated in Foundation's Water Leaders program in 2006
Leslie Moulton-Post, president/CEO of Environmental Science Associates
Eric Robinson, an attorney and shareholder with Kronick Moskovitz Tiedemann & Girard
John Bezdek, attorney and shareholder with Water and Power Law Group PC
Erica Bishop, senior water resources planner/scientist with GEI Consultants
All positions were effective Jan. 1, 2020. Members of the board of directors voted to approve the new positions at their last meeting on Dec. 2, 2019.
A fourth-generation Californian, Chrisman is owner/partner of Chrisman Ranches, a family ranching and farming business in Tulare County. He joined the Foundation's board in 2017.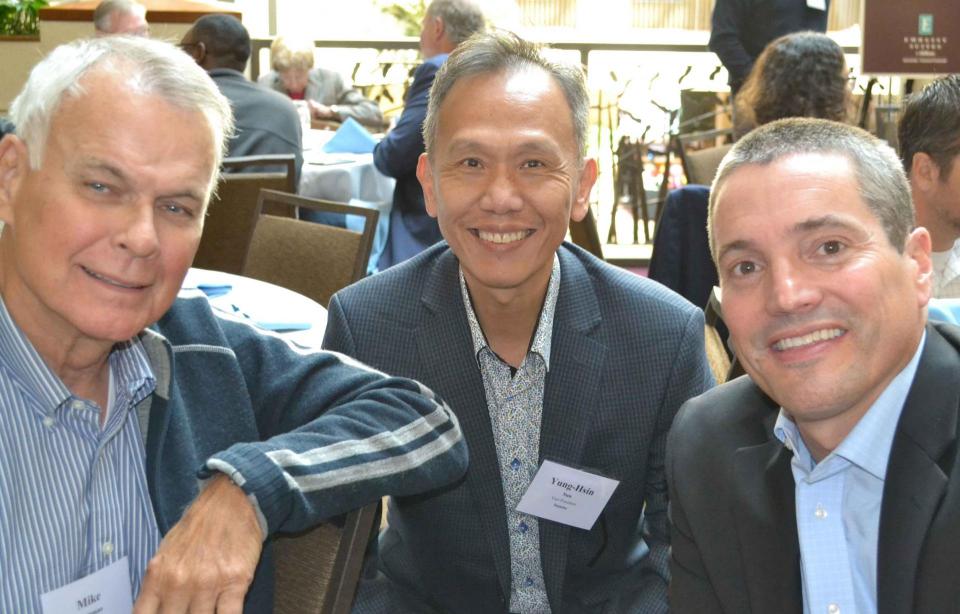 Chrisman served as California secretary of natural resources from 2003 until 2010, overseeing policies, activities, a budget of $6.1 billion and 17,000 employees in 25 departments, commissions, boards and conservancies. As a member of Gov. Schwarzenegger's cabinet, he served as the governor's chief adviser on issues related to the state's natural, historic and cultural resources. Chrisman also chaired the California Ocean Protection Council, Sierra Nevada Conservancy and the Delta Stewardship Council.
In 2010, he became the director of the Southwestern Partnership Office for the National Fish and Wildlife Foundation. There, he oversaw the foundation's fish, wildlife and habitat programs in the states of California, Nevada, Utah, Colorado, New Mexico and Arizona until 2013.
Prior to becoming natural resources secretary, Chrisman served as region manager for Southern California Edison Company, where he managed all phases of company and customer business, and the political and civic activities in Edison's San Joaquin Valley service area. From 1994 to 1996, he served as undersecretary for the California Department of Food and Agriculture. From 1997 to 2003, he served on the California Fish and Game Commission, where he also was chair of the Wildlife Conservation Board.