Sense of Place: Hetch Hetchy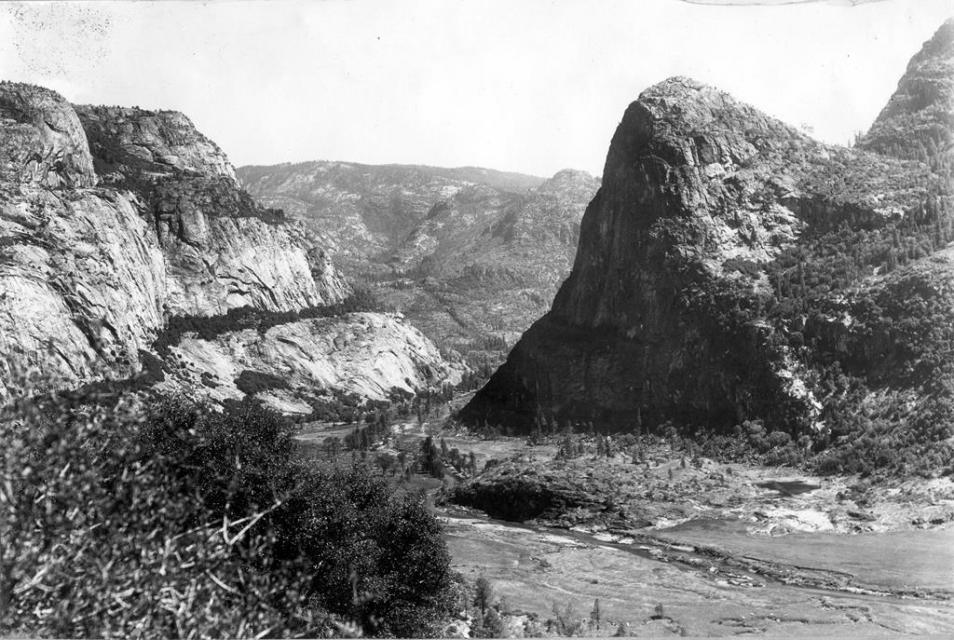 The gooseneck-shaped Hetch Hetchy reservoir sits glistening beneath magnificent granite canyon walls, similar to those towering in neighboring and more popular Yosemite Valley, the cornerstone of Yosemite National Park. The reservoir was created when a dam plugged the Tuolumne River and flooded Hetch Hetchy, a valley once heralded as "a grand landscape garden, one of nature's rarest and most precious mountain temples" by Sierra Club founder John Muir. Muir led the unsuccessful fight against the dam's construction after it was proposed following the 1906 San Francisco earthquake.
Today, the reservoir filled by Sierra-fed waterfalls, creeks and the Tuolumne serves as San Francisco's primary water source. The Hetch Hetchy water delivered by the San Francisco Public Utilities Commission
(SFPUC) is so clean it does not require filtration.
But ever since its completion in 1923, groups have sought to remove the dam and restore the valley to its natural state.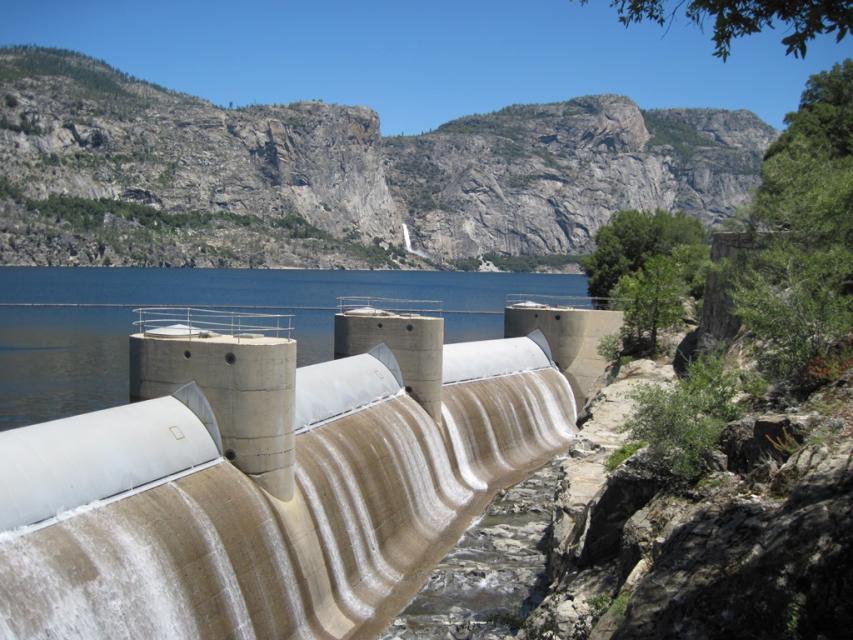 A local proposition by the Oakland-based Restore Hetch Hetchy to find an alternative water and power source was on the 2012 ballot, and Bay Area voters soundly defeated it – offering only 23 percent support.
The group filed a petition against the City and County of San Francisco
and the SFPUC, claiming the reservoir violates the California Constitution
that water diversions be "reasonable."
The Tuolumne Superior Court rejected the claim in May 2016. The
group planned to appeal.
To read more about Hetch Hetchy , visit Aquapedia, our online encyclopedia at www.watereducation.org/aquapedia.