Big Day of Giving 2020 – Virtual Water Trivia Contest
Join us on Twitter and Facebook to have fun with trivia and vie for prizes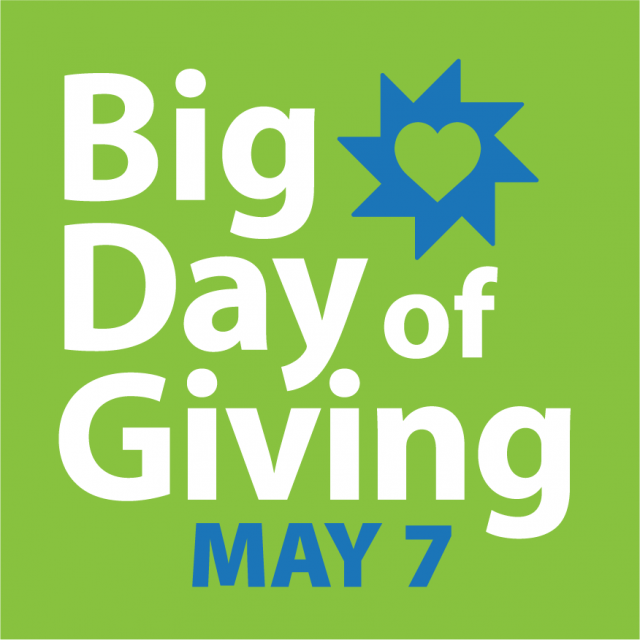 The Water Education Foundation is hosting a virtual water trivia contest and using other social media channels on May 7 as part of the Big Day of Giving campaign.
Traditionally, we use this day to host an open house at our Sacramento office so you can meet our staff, and hear about our Water Leaders program, our teachers program known as Project WET, our water maps, our water news, workshops and tours.
But this year, we are hosting a water trivia contest on Twitter and Facebook that will include prizes! Follow us on Twitter and Facebook to get more details about this event hosted by our programs manager Nick Gray.
Donations don't have to wait for May 7, you can donate today at the link below.
How to join us for trivia on Thursday, May 7th at 6:30 p.m. PDT:

Participants are welcome to play as individuals or in teams. If you'd like to play with friends, gather your team together virtually and submit your answers under one team name.
Go to our Facebook page to hear questions read, or go to our Twitter page to read questions via our Twitter feed.
Collect your answers to questions as they are announced or posted, then submit your answers via this Google form after each round.
Big Day of Giving is an initiative of the Sacramento Region Community Foundation to grow philanthropy. It is a 24-hour online giving challenge that brings together the region's nonprofit community to help raise much-needed unrestricted funds and shine a spotlight on the work nonprofits do.
Read more about the Water Education Foundation, its history and our efforts to educate California and the West on water issues.
What people across California say about the Foundation's impact:
"The Water Education Foundation helped ignite my passion for California water. Through attending events and participating in the Water Leaders class, I learned how valuable my experience in California agriculture can be in broader discussions about water."
- Sara Reid, VP, Lead Relationship Manager – Western Region, CoBank, Foundation Board Member, Water Leaders Class of 2015
"It's exciting to be a part of an organization that highlights the pressing issues in California's water for the public to be able to truly engage in a topic that is critical to nearly everything, but often doesn't get the attention it deserves."
- Rick Aragon, Assistant GM, Rancho California Water District, Foundation Board Member and Water Leaders Class of 2017
Policy and law in regard to water has never been easy, but the efforts and programs of the Water Education Foundation have always made the discussion easier."
- Chris Scheuring, Managing Counsel, Natural Resources & Environmental Dept., California Farm Bureau Federation, Water Leaders Class of 2004
The Water Education Foundation has been an important constant in my career in water. The programs and publications of the Foundation provide a wealth of information on water topics and challenges facing Californians. As a board member, I had the pleasure of working with the staff to ensure the exceptional programs adapt to new information technologies and to meet the continually evolving needs of water managers and users in California and the West.
-Maurice Hall, Associate VP, Ecosystems – Water, Environmental Defense Fund, Water Leaders Class of 2001