Western Water
Susan Lauer
Northern Reservoirs Brimming Early but Warm Weather Taking its Toll in the South
Photos of brimming lakes and reservoirs, flowing rivers and raging waterfalls have been splashed across news headlines and in social media. It's a welcome change from last year when California was entering its fifth year of drought.
Yet, the reservoirs are filling because the snow is melting early, not necessarily because the state has more water that fell as snow or rain this winter.
While snowpack measurements equaled a "normal" year for the northern part of the state, the powerful El Niño fueled warmer springtime temperatures this year that brought little precipitation to California's southern reaches.
In fact, April was the warmest on record. It was the seventh month in a row that global temperatures set a new record high, according to NASA data.
The California Department of Water Resources (DWR), which conducts monthly snowpack surveys from February through May, did not head to the hills this month because sufficient information was available based on prior surveys and conditions, according to Doug Carlson, a department spokesman.
As of March 30, statewide water content of the Sierra snowpack was 87 percent of average. In 2015 at the same time, the water content was 5 percent of normal, the lowest dating back to 1950.
The snowpack typically reaches its peak depth and water content around April 1st. After that, it begins to melt, and runoff flows downstream to waterways and reservoirs through spring and early summer. Because there is only so much water available for the year, water officials prefer a gradual runoff so the water feeds the reservoirs and waterways in an incremental manner, so it lasts through the high summer demand.
Entering the third week of May, DWR stats indicate reservoirs in Northern California are filling earlier this year. For example, Lake Shasta, the largest reservoir in the state just north of Redding, already is at 92 percent of capacity.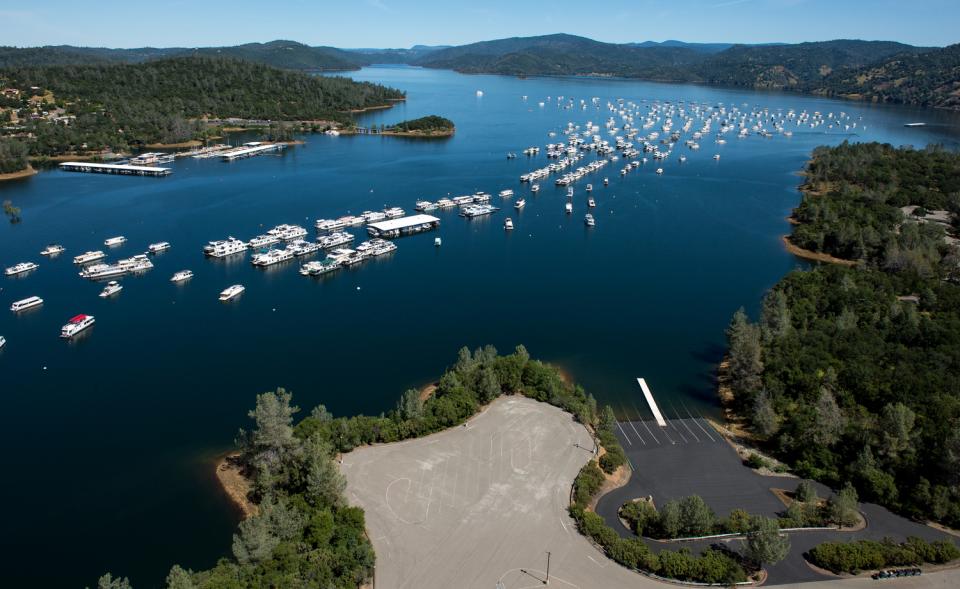 Lake Oroville in Butte County is at 94 percent of capacity, and Folsom Lake is at 86 percent of capacity. Experts have said both Shasta and Folsom are likely to fill to capacity for the first time since 2012.
Moving south, the picture changes. In Central California, San Luis Reservoir, an off-stream reservoir for the State Water Project (SWP) and the federal Central Valley Project, located near Los Banos, is at only 38 percent of its 2 million acre-feet capacity.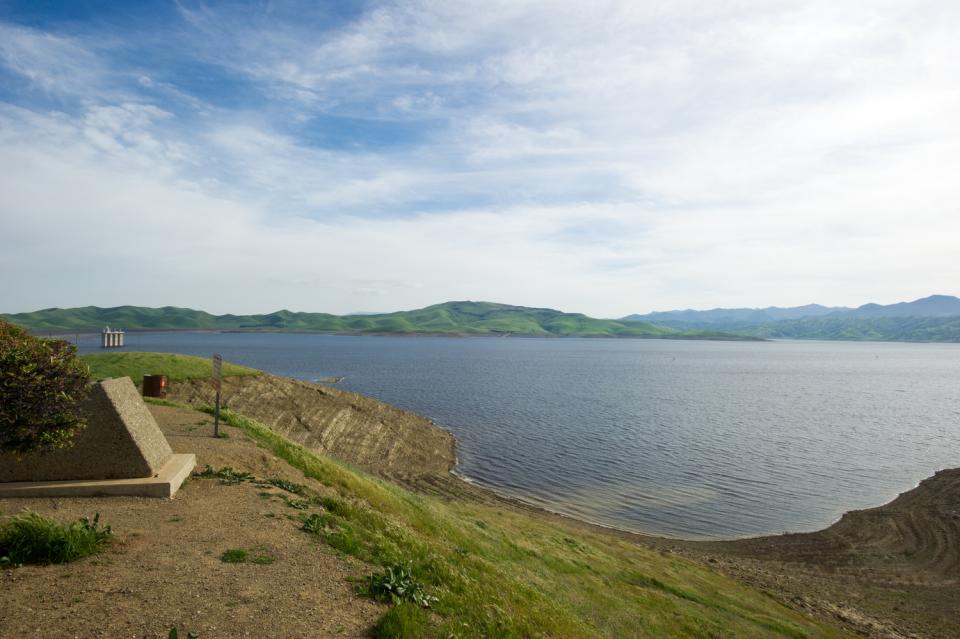 Near Fresno, Millerton Lake, behind Friant Dam, and Pine Flat Lake are at 64 and 63 percent, respectively. This spring the parched ground in the upper watersheds are soaking up more water than it would during an average year, and that means less water is flowing downstream to the reservoirs.
Farther south, Castaic Lake in the Sierra Pelona Mountains of northwestern Los Angeles County is at 62 percent of its capacity. And Lake Perris, located at the southern terminus of the SWP in inland Southern California, only contains 35 percent of its 325,000 acre-feet capacity.
Although conditions are better than last year, officials urge diligence in water conservation. One way to stay informed is through the California Data Exchange Center that keeps track of daily water information, including spring runoff and reservoir levels.