Western Water
Gary Pitzer
Action Needed Now to Stem Smelt Extinction, Top Fish Scientist Says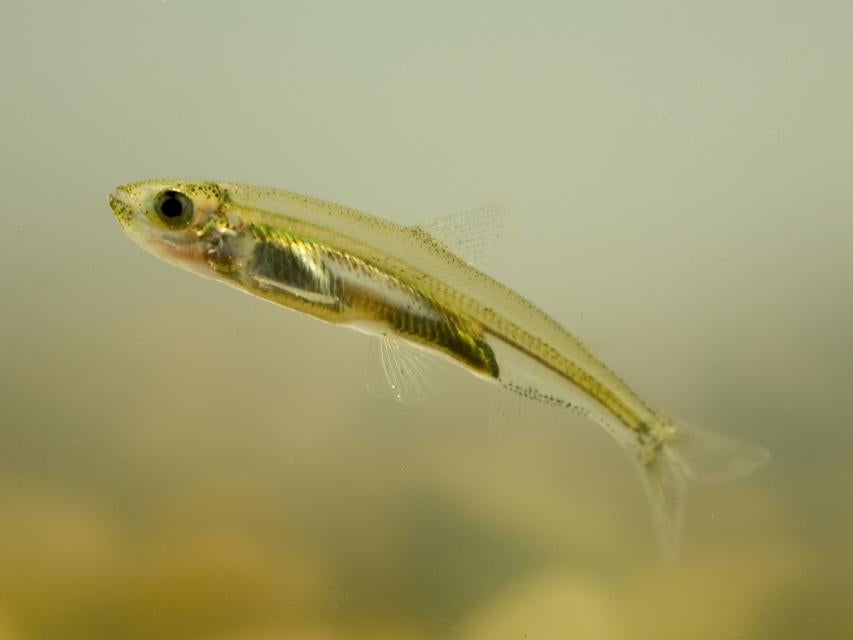 California should take immediate actions to save the endangered Delta smelt from extinction, a top fish scientist said recently.
Peter Moyle, distinguished professor emeritus in the Department of Wildlife, Fish and Conservation Biology at the University of California, Davis, has been studying the health of California's native fish since 1969. He told an audience in Sacramento that it's time for stepped-up actions to save the Delta smelt, the population of which has dropped to a historic low level.
The tiny fish is found only in the Delta and is an indicator species of the overall health of the estuary. The smelt has been the focus of a concerted effort to boost its population. The presence of smelt in the south Delta has at times stopped pumping of water to Central Valley Project and State Water Project contractors. A survey conducted by the California Department of Fish and Wildlife in 2016 found only 13 adults at eight stations as part of its Spring Kodiak Trawl index, a relative measure of abundance.
"I think we are at the point now where we should be experimenting with the captive populations of smelt that we have," he said. "Before the smelt disappears in the wild, assuming it does, we have this captive population that could be used for outplanting."
A captive population of Delta smelt was established in 2008 as their population numbers crashed in the Delta. It is kept at the UC Davis Fish Conservation and Culture Laboratory in Byron.
During a brown bag lunch talk Aug. 4 sponsored by the Delta Stewardship Council's Delta Science Program, the Ecosystem Restoration Program and the Surface Water Ambient Monitoring Program, Moyle and postdoctoral researcher Jason Baumsteiger presented their take on extinction – a word that has been used in association with the Delta smelt and other imperiled fish. No clear definition exists, they said, although there are several factors to consider when determining whether a specific life form is gone for good.
"Peter and I believe that extinction is more of a process," Baumsteiger said. "A process we need to work ourselves through." The preferential course, he said, is to avoid having to directly intervene in the fate of a species.
"You can restore something but you can never make it what it once was," he said. "It will become something new [and] in my opinion never gets past mitigated extinction."
The presentation coincided with a paper authored by Moyle and three other scientists or researchers on what has been learned about the Delta smelt since 2008. The paper opens with a bit of haiku penned by Moyle about the little fish's predicament:
"Hey there, delta smelt.
If you hang on for a while
You will fool us all."
Moyle said an intensive survey for smelt in "likely and unlikely places" such as San Luis Reservoir is needed, one that "turn(s) over every stone" Following that, he said a group should be formed to determine the likelihood of whether the smelt is indeed extinct and that after a multi-agency consultation, the final announcement would rest with the governor.