Stephen K. Hall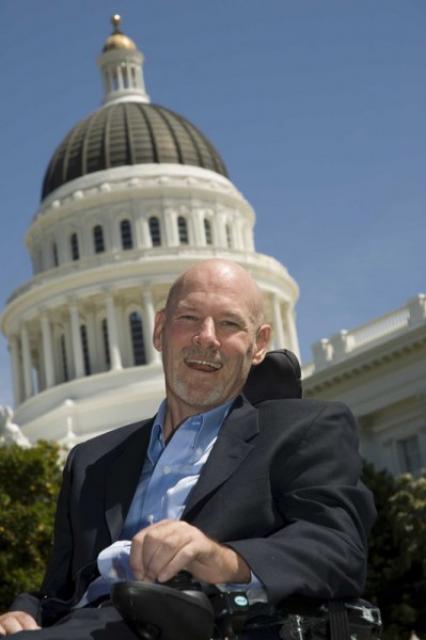 Stephen K. Hall (1951-2010) led the Association of California Water Agencies (ACWA) as its executive director from 1993 until retiring in 2007 from the effects of Amyotrophic Lateral Sclerosis (ALS), or Lou Gehrig's disease. Hall continued to stay current on water issues and to advocate for legislation on ALS at the state Capitol until he died.
His motto became "As much as I can for as long as I can."
During his career, which also included serving as manager of the Tulare Lake Drainage District, executive director of the Land Preservation Association and executive director of the California Farm Water Coalition, he worked to bring diverse interests together and advance policies to address the state's water supply challenges.
The Stephen K. Hall ACWA Water Law & Policy Scholarship was created in 2007 to honor him upon his retirement. A Steve Hall Fierce Competitor Golf Tournament is also held to contribute to the scholarship and ALS research. More information is at www.acwa.com.